16 Aug 2022
Behind the Scenes with GMA CEO, Geoff Webb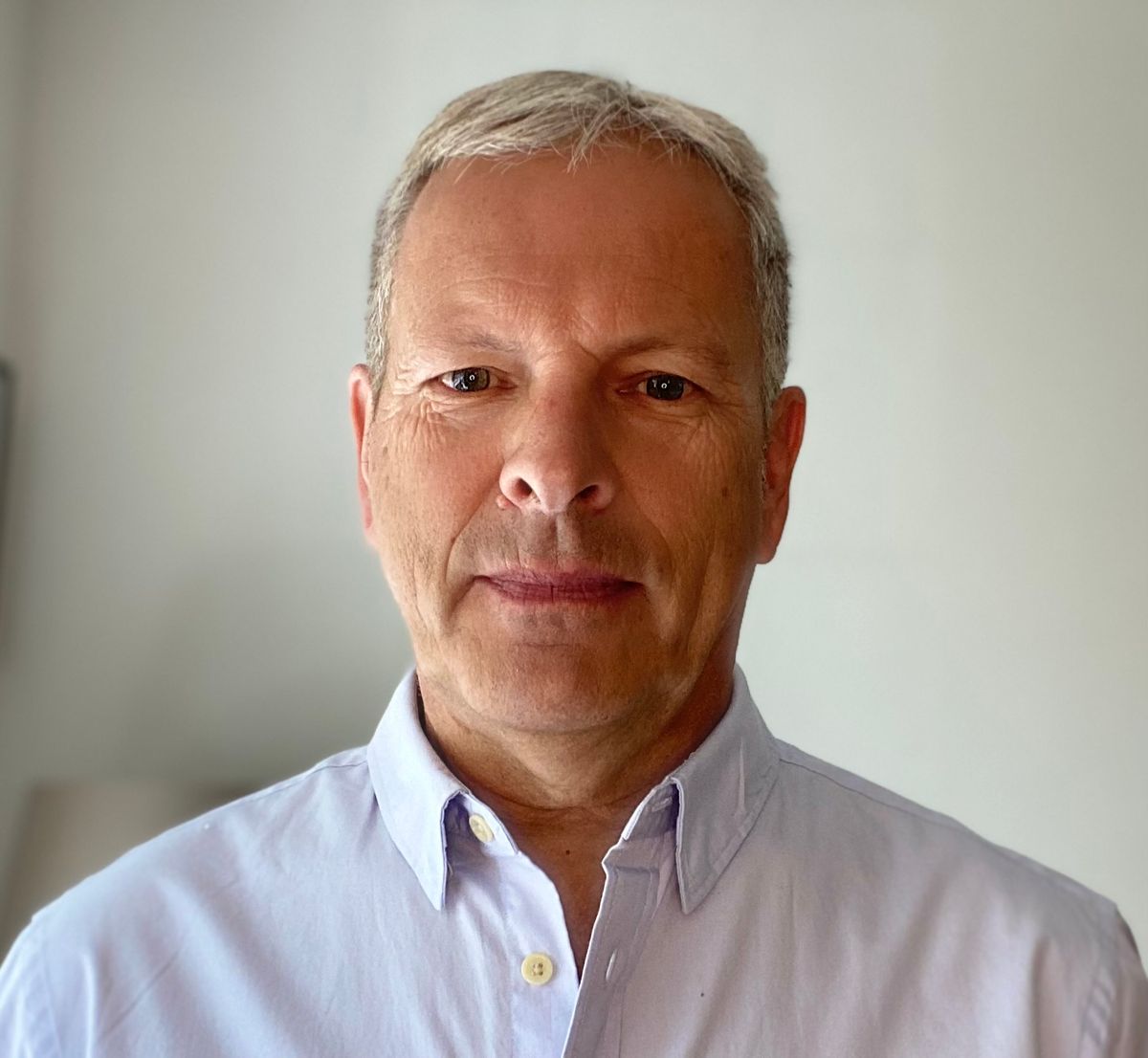 Few people have done as much to drive the direction of SALTEX as Geoff Webb, since he started his role as CEO of The Grounds Management Association almost 18 years ago.
As he and his team plan the 76th SALTEX exhibition in November we catch up with the man whose determination and passion to promote and develop SALTEX and the wider sports turf sector, ensure diversity and opportunities within it, and continually push for workforce development, have hugely contributed to progress in the industry.
What are the three things you feel most passionately about your role in the industry?
Workforce development is a key issue. Getting employers to really take the role of ground staff seriously, to value their expertise, and to invest in them and support them, both in terms of giving them the right equipment to do their job, and in terms of hours worked, pay and conditions, mental health, and wellbeing support.  
Setting clear and obvious career paths both to help attract new entrants but as well helping people develop within the roles they hold. That's why we set up the 'Grounds Management Framework' to enable this.
And finally, to always be open to change, be agile and work with others collaboratively to bring positive results. 
You mention always being open to change, can you give us an example of that in context to SALTEX?
It's important we move with the times and respond to what our visitors want, and we know with authority through extensive market research that moving the show away from being an outdoor summer show in Windsor to being an indoor winter show at the Birmingham NEC was the right thing to do.
The timing falls very neatly for both winter and summer sports staff. Renovation work in the winter sports is complete, the busy month of September for public schools and colleges has been and gone, and the cricket season has ended.
These days the purchasing process isn't led by demos at shows, it's by trialling what appeals, checking it's fit for purpose, in-situ, in real time on your own grounds.  SALTEX facilitates that happening and being indoors just means everyone gets a good show whatever the weather.
Now in its 76th year what do you attribute the enduring success of SALTEX to?
Word of mouth is our strongest asset and always has been, looking back to the early days long before 24/7 coverage and social media. For almost eight decades SALTEX has thrived because the industry responds to what they see at SALTEX, and who they meet, making it a worthwhile and productive visit.
In all those 76 years the only thing that held back the show was the outbreak of the Covid pandemic. So, to come back in 2021 so successfully with everyone ready to get back to business and with the incredible response for the 2022 show already shows that now more than ever we need that connection. The grounds sector is a people orientated industry and SALTEX is where everyone comes to meet friends, to network with colleagues and customers, make new contacts and see new product and innovations.
SALTEX is also used as an opportunity to invite key stakeholders and to educate them on the importance of grounds management and the supply chain that supports sport and our green spaces. Its long been a highlight of the year in our industry's calendar.
What's new/different/exciting about this year's show?
Last year stood out for re-uniting every corner of the grounds care industry. There was a buzz and real enthusiasm for business: deals were being struck, demos were being organised, there were lots of new launches across the halls and I expect more of the same in 2022.
Battery power will continue to lead new product development and we may hear more about hydro-power and bio-fuel.
The GMA Industry Awards are back for the 12th year. It wasn't possible to host the event last year due to Covid restrictions but the fact that it was much missed by all reinforced its value to the industry. It's so important to celebrate the achievements of individuals and teams operating in grounds management and is key to positive workforce development. With 18 awards and an evening to celebrate everyone nominated, it's a ringing endorsement to the good work and talented people we have in the industry.
Can you give us a taster of what Learning LIVE will be like in 2022?
The Learning LIVE programme this year has been extended to over 30 sessions, with additional papers attacking the key issues for the grounds care industry of pay, career development, how to negotiate in the workplace and how to find out about the millions of pounds of grant funding available from sports clubs. But what's at the heart of Learning LIVE and this year's show is sustainability and the environment.
Those managing and maintaining sports turf and green spaces are already having to deal with the impact of climate change and industry suppliers are doing their best to innovate and help grounds people to minimise the impact of droughts and floods. Extreme weather conditions are becoming more frequent, and we need to continue to educate grounds staff and plan now to ensure that as a sector, we are equipped to deal with what lies ahead.
How does the Eco Village respond to the two key industry focuses on sustainability and environmental pressure?
The whole concept of the Eco Village is to consider sustainable and environmentally-friendly practices in grounds care and consider what is a sustainable piece of machinery – what's the impact on the environment and how does it help achieve neutrality? The Eco Village features a programme of daily demonstrations of cutting-edge sustainable technology, offering visitors an opportunity of seeing several products in action. Plus, industry experts will offer advice on green technology and how it could benefit current working practices.
What does SALTEX have to offer the younger generation of those in the industry?
It's great for building knowledge, learning more about the industry, and making new contacts. Research conducted by the GMA for Grounds Week 2021 showed the severe skills gap the sector was facing. While 32 percent of young people want to work in sport, only 5 percent understand vital - but often overlooked roles - like grounds management. SALTEX highlights the community within grounds management and encourages people from all walks of life to join the sector.
Plus, it's a great day out, quite honestly! For bosses to reward their team for their efforts throughout the year and provide a positive social opportunity through work is a great thing.
It provides a valuable opportunity to connect with our Young Board of Directors who have their fingers on the pulse of all the prevalent issues affecting your roles today and there's a real network developing for younger people in the industry led by that Young Board. I'd especially recommend looking for sessions through Learning LIVE that are led by them.
What are the key issues in the industry now? How will attending SALTEX help tackle these?
Our sector should commit to providing an inclusive environment that offers equal opportunities for all. The GMA through its workforce development founded on recent research highlighted the demographic breakdown of our sector and this is something that needs addressing.
Representation of women is painfully low – it's 98 percent male dominated – what's the barrier? Black and minority ethnic representation is also disproportionately low. We must work together, as a collective to tackle these issues. That's what will make the biggest difference. Educators, employers, industry suppliers – everybody has a role to play. We have an aging workforce in a country with an aging population, and we must work hard to attract the shrinking pool of youngsters entering the job market. The 16-year age group is the smallest for three generations, according to national statistics. Change could take a decade or more, but we must start now.
Yet despite that, as with so many sectors, there is a pressure on finding good staff – does SALTEX provide any facilities for recruitment?
Absolutely. We're passionate about bringing in and keeping talent in the sector and set up a job clinic at the show specifically to help with that. Whether people are looking to move jobs or appoint a new member of staff, we provide everything from free one-to-one sessions covering everything from CV writing to interview techniques. We can make connections for people and put them in touch with the right people.
What do you think SALTEX needs to do to increase its appeal?
Well, that's a good question. We never assume we know how successful the show is and that's why we do audited visitor and exhibitor feedback. What we've noticed from this is that as the sports industry in general has drawn the crowds over the last 76 years, so too has SALTEX.
We know from visitor and exhibitor feedback surveys that the networking opportunities are a massive draw and never more so than in the post-pandemic landscape. Our 2021 survey data shows that almost half (46 percent) of those attending, did so for the networking opportunities, while over two-thirds (68 percent) said they attended to source new products, services, and suppliers. And with 83 percent rating the show as Good, Very Good or Excellent, SALTEX proved that it's current, relevant, and important. That said, we're always open to new ideas, always agile, ready to learn and listen, which is how we consistently stay in this position.
We know that some are concerned about the car parking costs at the Birmingham NEC, so we now subsidise the cost for all GMA members by providing one free car park pass per member. By providing free entry and free access to Learning LIVE seminars, we do all that we can to make the show accessible to all.
Do you see a future for events like SALTEX or will exhibitions be virtual going forward?
Having SALTEX shut down for a year and seeing the response in 2021 after an enforced two-year break proved beyond all doubt that human interaction trumps digital.
We know we can survive for 76 years and a global pandemic. We know senior decision-makers attend SALTEX and purchase what they see there, we know dealers come on the lookout for new professional franchises to stock in their stores and are impressed with the new machinery options on display. In our opinion it's the strongest show for the sector. It has huge support and a massive list of loyal and repeat visitors and exhibitors.
People are generally time poor and attending SALTEX means taking a day out from a busy schedule what makes it time well spent?
We know everyone is busy and that's why we make SALTEX worth everyone's while by making sure there's lots to see, lots to learn about, and plenty of business and networking opportunities to benefit from. We've got links with the Football Foundation and every year we line up the relevant funding bodies from the sporting world to share the impact of funding in our industry. We've got working arrangements with BASIS too, who at this year's show will be presenting the latest information on this year's hot topic – sustainability – in a sporting context.
And lastly, what are you most proud of in your role at the GMA?
There are many things but first and foremost I'm proud of the team that we continue to build and of how committed they are to supporting members and the grounds care sector. I'm also incredibly proud of how we navigated our way through the challenges brought about by Covid. We adapted quickly, kept working throughout the pandemic and nobody lost their job. The fact that we managed to keep exhibitors loyal to us and that they continued to invest in SALTEX as soon as they could, has got to also be up there as something I'm very proud of.
Not only did we survive the pandemic, but we have also come out the other side stronger, investing in strengthening our internal capability and attracting a diverse team of talented people from right across the UK. We've gone from seven people to 30, so it has been quite a period of growth over recent years.
We've engaged all the sports bodies and secured their investment in the sector. When I started there was no investment in the sector, now many millions of pounds of funds are invested – that is something I'm incredibly proud of.
The introduction of Groundsweek last year reached 200 million people globally and secured support from 1,193 organisations and individuals, galvanising a new generation of grounds enthusiasts to help avoid a major skills gap. That too is something our team is very proud of.