28 Sep 2022
ATT showcasing abundance of new features on stand H070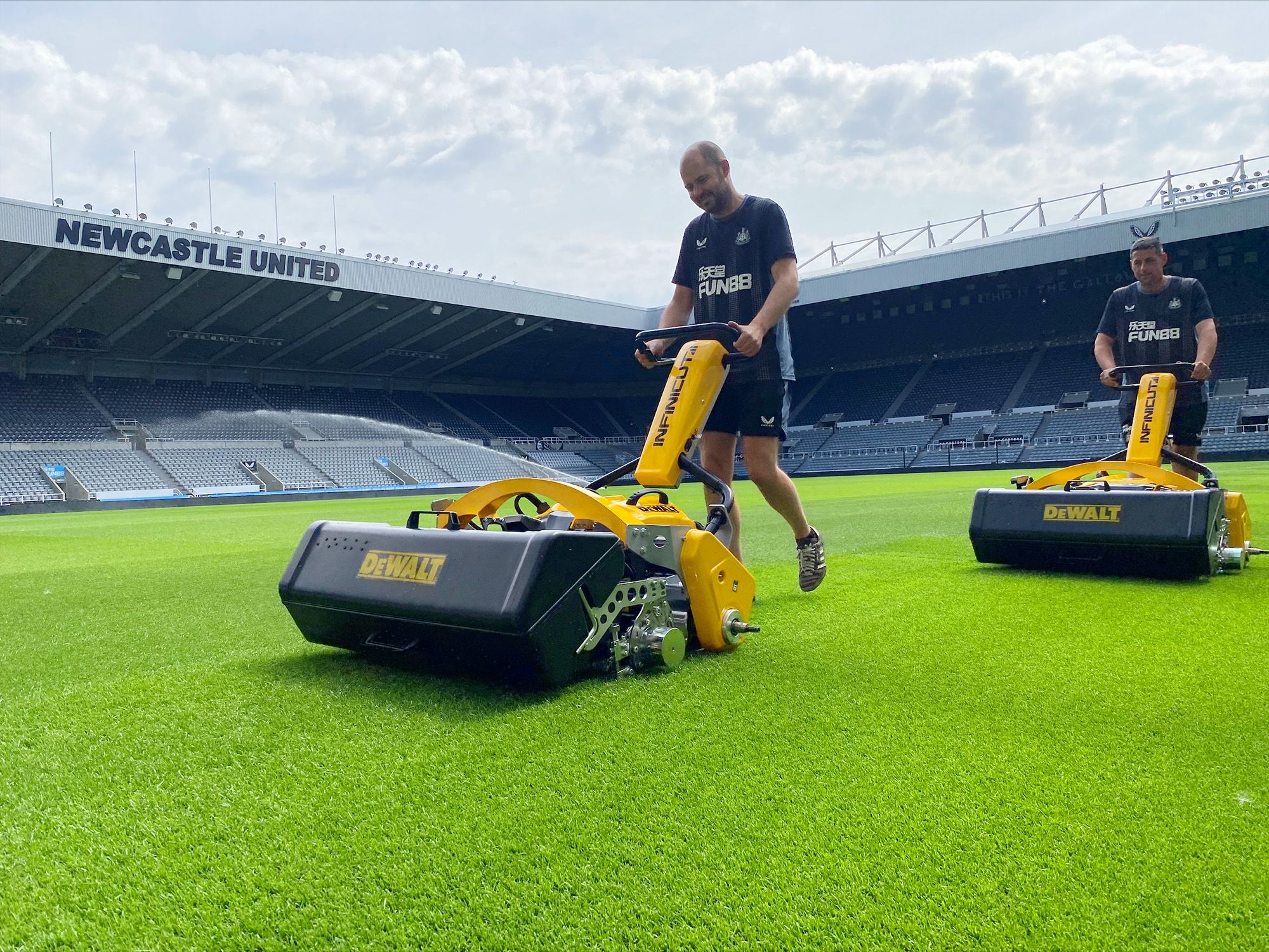 ATT will be returning to SALTEX for 2022, showcasing their popular INFINICUT® and TMSystem™ ranges on stand H070. As the only professional sports turf mower that has been specifically designed with electric power and not a re-purposed petrol variant, it maintains best in class for both efficiency and quality of cut.
The continued recurring increase in global energy costs now makes the INFINICUT® a serious consideration when deliberating the move to electrically powered equipment. On their stand at the NEC, the ATT team will have a handy software programme which can help calculate payback on energy which could help to validate any decisions in making the transfer.
As has come to be expected with the quick-moving design team at ATT, visitors will also be able to see a wealth of new INFINICUT® features, including the extension of the range of battery's they offer to include a new 105AH Lithium variant – allowing users to specify whatever duty cycle is required, with zero compromise. The full range of batteries available can be swapped between mowers in the INFINICUT® collection, resulting in even greater versatility and optimised fleet management.
Under the hood, ATT have continued to refine the electrical architecture of the INFINICUT® with design emphasis on simplification and fewer contact points. Firmware has also been upgraded, as has their popular InfiniApp which is now available for download direct from the iOS App Store. Through the App, every aspect of the mowing operation can be optimised to ensure the attainment of the perfect cut.
In response to the additional technical variations in the way pitches can now be reinforced, INFINICUT® mowers can now accommodate adjustable/removable weight kits for situations where increased down pressure is required. The weight kits can easily be removed when gravity readings are at optimal levels.
A trailing seat is also now offered on 34" variant mowers - extending the versatility of where and how the mowers operate.
Completing the abundance of new innovations, the recently introduced brush system used on the INFINICUT® SM34 Rotary mower will also be on display. This set-up is the only one that sees the brush sit behind the front roller, ensuring maximum grass agitation prior to cutting or vacuuming.