17 Aug 2022
International Greenkeepers For Hire Q&A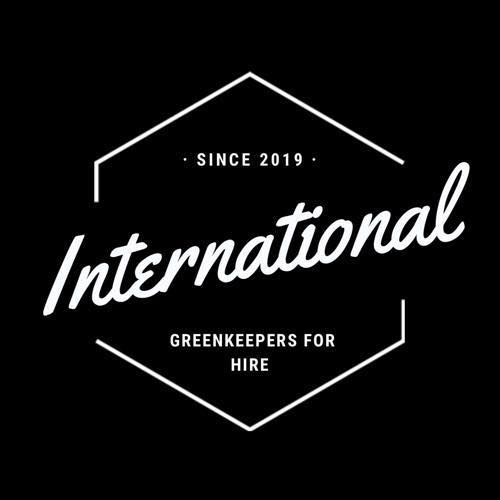 • What don't most people realise about the company?
That we were founded by volunteers and are currently run by volunteers. One of our goals is to create a full-time position for a member of our team so we can continue to grow. Plus, a lot of people don't realise that membership is free for our members and people in the turf industry as well as anyone looking to get into the industry. This is all possible because of the companies and associations that support us around the world.
• What are your best-selling products and why are they so popular?
Our networking group through social media and our websites is our biggest asset. Our members help open up doors for other members to travel around the world or to find new career opportunities. We think it's pretty special to have thousands of passionate members around the world and know that if anyone has a question needs or help in any way, there's always someone awake in another part of the world to help that member. This is especially beneficial if a member is travelling to a new country.
• How has the industry changed/evolved?
Science and innovation have been the biggest changes in the industry, especially with chemicals and the technology for equipment to make our jobs more efficient. •
What are the biggest factors affecting the industry today?
Some of the biggest factors we've identified are: Finding and retaining staff. Wages. The weather (due to the increase in flooding, drought, and fires). Expectations from clubs and employers, particularly relating to the quality of the sporting surfaces (which may be completely out of the employees' hands due to the weather or the clubs overusing the facilities). Also, expectations of reasonable unpaid overtime with an employee on a salary.
• What are you looking forward to at SALTEX this year?
We can't wait to meet new passionate people from our industry and see all the new great products from the exhibitors at the show.
• What can we expect from you at SALTEX?
International Greenkeepers will be talking to delegates about the possibility of working overseas for an experience of a lifetime. Plus, we'll be hoping to find new hosts in the UK for seasonal greenkeepers who live in the UK or from overseas.
• What products are you bringing to SALTEX – are there any launches happening?
We'll be promoting our website and the great new free tools like our Networking World Map and our Live Library.
• Is sustainability an issue for you and if so, what are you doing to address these requirements?
Understanding and practicing good sustainability starts with education. Some of the best ways to address these requirements in our industry are to use biofuels in machines and use locally produced products such as fertilisers. Another important practice is to recycle and reuse machines otherwise destined for landfill. We're providing free education to help meet the needs of today's turf manager, while not compromising the ability of future generations.
• How would you describe SALTEX in 20 words?
SALTEX is a fantastic place for peers within the industry to network with one another and distributors and attend educational seminars.