26 Sep 2023
KIOTI UK to Showcase Innovative Groundcare Machinery at SALTEX 2023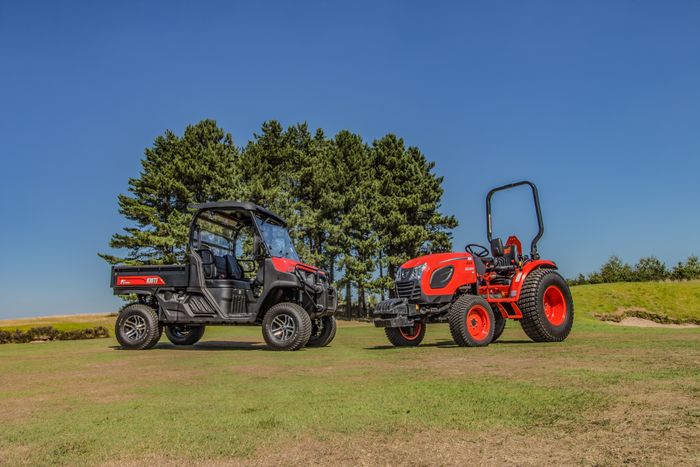 KIOTI UK, a leading provider of high-quality turf maintenance and estate management equipment, is pleased to announce its participation in the highly anticipated SALTEX 2023 event. The company will showcase a range of cutting-edge machinery designed to enhance the productivity and efficiency of groundskeepers across the United Kingdom.
Visitors to the KIOTI UK stand (K030) at SALTEX 23 can look forward to an impressive array of equipment, including a selection of compact tractors that will be demonstrating their exceptional cabin, transmission and front loader options. With five years' warranty, these compact tractors are renowned for their reliability and versatility, making them the perfect choice for a wide range of tasks.
In addition to the compact tractors, KIOTI UK will also have on display the KIOTI K9, designed to tackle tough terrain with ease while providing exceptional versatility. Attendees can also explore the ZR zero turn mower, renowned for its precision and agility, making it an ideal choice for professional landscapers and homeowners alike.
One of the highlights of the KIOTI UK showcase will be the LM Trac tool carrier, a recent addition to their lineup. This versatile and robust machine is designed to handle a variety of attachments, making it an indispensable tool for a wide range of urban and green applications.
Also on display will be the Zemmler MS rotary screener, another innovative addition to KIOTI UK's product range. This powerful screener is designed to efficiently separate and process materials, making it an essential tool for those in the landscaping and construction industries.
KIOTI UK invites all SALTEX 2023 attendees to visit their stand and discover how their range of machinery can revolutionise their operations. For more information about KIOTI UK and its products, please visit www.kioti-uk.com.
Ends
---
---
---