15 Sep 2023
Leading line-up of products from SISIS at SALTEX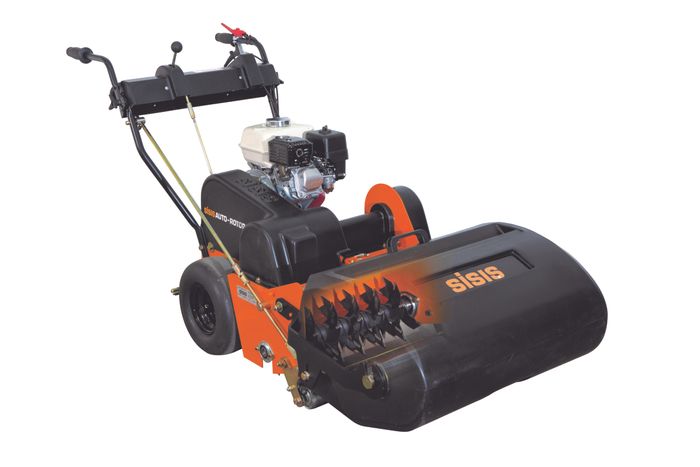 As one of the longest-standing exhibitors at SALTEX, SISIS is looking forward to attending the 77th edition of the show
This year, on stand E70 there will be a great line-up of SISIS products including:
Auto Rotorake Mk.5
The SISIS Auto Rotorake Mk. 5 - a self-propelled lightweight and easy to manoeuvre scarifier for removal and control of thatch on fine and other quality turf. Its contra-rotating reel has specially designed tipped blades for a clean, consistent cut and maximum thatch removal to reduce the risk of disease, encourage healthier growth and 'true' surface.
Quadraplay
The multi-functional SISIS Quadraplay single pass maintenance system is perfect for busy groundspersons as it incorporates a mounted frame for up to four implements such as grooming rakes, spikers, slitters, rollers and brushes. The implements are fitted to the mainframe and can be independently adjusted to achieve the desired effect. Compact, robust, versatile and with the ability to carry out up to four operations simultaneously - the Quadraplay makes life a lot easier for many groundspersons.
1.2m Multitiner
Simple design with low maintenance, the 1.2m Multitiner is a drum type tractor mounted aerator for use on fine turf surfaces and sports fields and is well suited to performing a range of various aeration methods such as solid, chisel and hollow tining. Fast and effective, this aerator has a maximum depth of 100mm and will leave minimal surface disturbance.
TM1000
The SISIS Rotorake TM1000 is a tractor-mounted scarifier and linear aerator and is unrivalled when it comes to removing and controlling thatch. It includes a collector box and floating unit to follow ground contours and its contra-rotating reel throws debris forward ensuring a clean, consistent groove resulting in an excellent finish. The TM1000 also features interchangeable blades and a quick, simple depth setting without tools.
SISIS' experienced and knowledgeable members of staff will also be on hand throughout the two days to offer valuable advice about turf maintenance programmes.
For further information or a no obligation demonstration, please contact SISIS on 01332 824 777 or visit www.sisis.com
For more news, reviews and insightful views, you can follow SISIS on Twitter, Instagram and LinkedIn @SISISMachinery and like the company's Facebook page – www.facebook.com/SISISMachinery. You can also view the latest SISIS videos by visiting www.youtube.com/SISISMachinery