Matchsaver Air Roller Covers Keep the Game ON For Spennymoor Town FC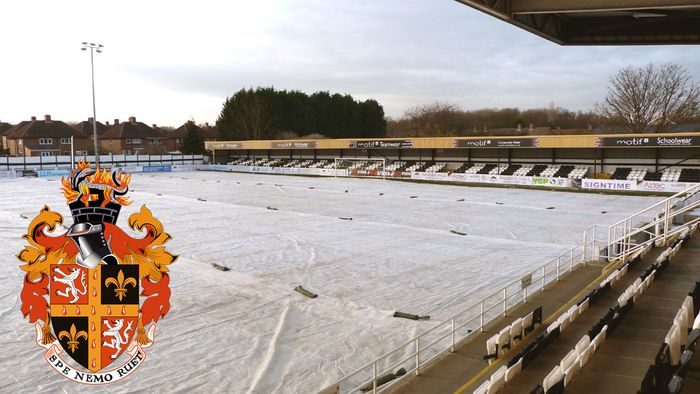 Spennymoor Town's game against Peterborough Sports went ahead on Saturday March 11th 2023, despite wintry conditions. The club deployed their Matchsaver Air Roller Covers the night before to make sure the fixture played on schedule. The following day the pitch was called fit to play by the referee and the clubs fought a closely contested 3-3 draw. The crowd numbered 1,362.
This was one of many occasions that the 'Moors' used the air roller covers to make sure matches were played on time, fixtures that otherwise would need to be re-scheduled with all the costs and potential loss of revenue that entails.
Spennymoor Town FC play in the Vanarama Conference League North, the sixth tier of English football.
Located in the hills of County Durham the town gets more than its fair share of snow, ice, and plenty of rain during winter. The football club had struggled for years with many matches postponed at their home ground of Brewery Field because of waterlogged and frozen pitches. Determined to act and alleviate the problem the club purchased set of waterproof Matchsaver Air Roller Covers in December 2018.
The Air Roller Covers provide a flexible solution which can deployed sideline to sideline covering either the whole pitch or just problem areas.
The club estimates the pitch covers help secure revenue of approx. £10,000 per home game saved. Therefore, over the years recouping many times the initial financial outlay.
So, from just the economic perspective investing in Matchsaver has proven to be crucial to the club. And as a result, Matchsaver have a growing list of non-league footballing clients.
Contact the Matchsaver team today for pricing and availability.