Matchsaver Automated Pitch Protection - 2023 update.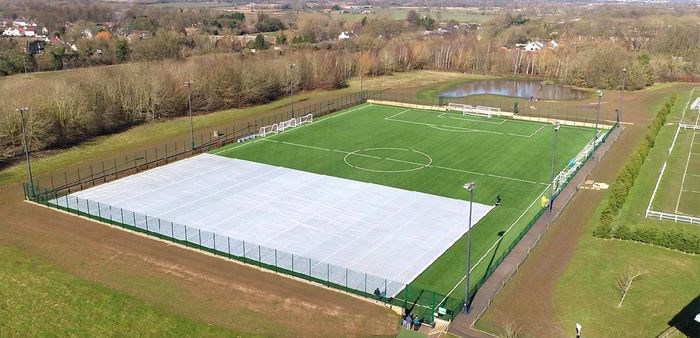 Winter is a challenging time for grounds staff everywhere as the pressure to keep games on intensifies. And it's not a co-incidence that it's a busy time for Matchsaver Pitch Protection too. However, Matchsaver now have an improved barrier against bad and disruptive weather. The updated Automated Pitch Protection System.
The introduction of new updated modern technological developments allowed Matchsaver to overhaul the product radically. The principle is still largely the same; sports pitches are covered and protected using two or more motorised rollers, deploying a specially designed weather-proof cover quickly and easily using minimal grounds staff. But the motors have been completely upgraded and are now powered via powerful state-of-art rechargeable batteries, similar to the same tech that now powers the new generation of electric vehicles. Improvements to the control system were also implemented. Therefore, no more cables and no more civils works!
The upgrade has sped up delivery and installation times, therefore helping bring down the cost of the system too.
The first updated automated systems have now been installed by clubs in Scandinavia, with other projects now in the pipeline.
One spin-off from the absence of trailing power cables is that storage options can be more compact allowing the rollers to be kept discreetly out of the way when not needed. Drop over covers are supplied to keep the roller and covers in optimum condition. These covers provide clubs with potential sponsorship opportunities as an additional source of revenue.
The updated Matchsaver Automated System is delivered and assembled at the stadium or training ground by our specialist team. Goal to Goal or Side-line to Side-line are the two deployment options. Any pitch size and any pitch surface can be accommodated. There is also the choice of waterproof or permeable cover material.
Contact us today for more details and for product demonstration information.