07 Oct 2022
Moasure To Host Live Demos at SALTEX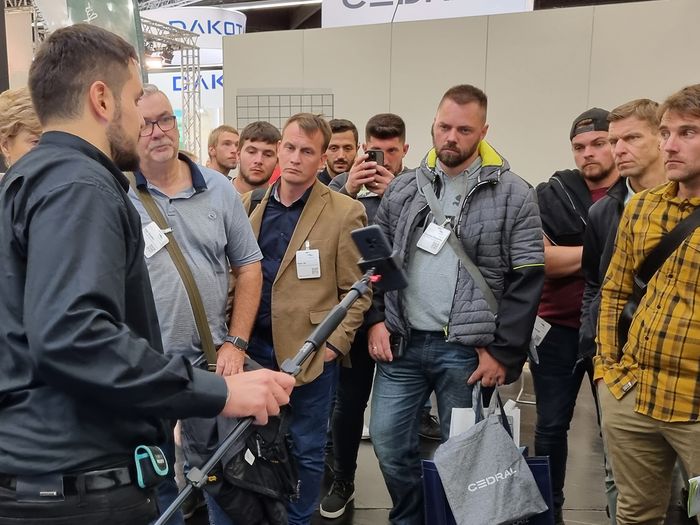 Moasure is changing the way professionals measure complex spaces.
Moasure®, the brand behind the world's first motion-based measuring tool will deliver live demonstrations of its revolutionary device that's transforming the UK's landscaping industry at this year's SALTEX tradeshow.
Changing the way professionals measure complex spaces, Moasure ONE is fast becoming the tool-of-choice with its ability to rapidly calculate area and measure changes in elevation.
With over 7,000 industry professionals expected to attend, SALTEX will host over 400 exhibitors with the latest innovative products demonstrated to attendees from a variety of industries including landscaping, sports, lawn care, playground design and equipment.
Utilising accelerometers, gyroscopes and advanced, proprietary algorithms, Moasure ONE measures its own movement without relying on cell phone signal or GPS. Using Bluetooth technology, measurements taken with the device are drawn in real-time through Moasure's companion smartphone app that allows contractors to view a comprehensive 3D diagram of a job site.
Aiming at the needs of time-poor professionals, Moasure ONE replaces traditional, error-prone measuring tools, allowing experts in the landscaping, sports, lawn care, playground design industries to quickly and accurately estimate jobs.
Completed measurements can then be transferred from the Moasure companion smartphone app into design software without any additional costs.
Now in its eighth decade, SALTEX is Europe's largest free-admission sports turf, amenities, and landscaping tradeshow and will take place on 2nd – 3rd November at Birmingham's NEC.
Industry professionals are invited to visit Moasure at SALTEX, where the team will perform live demonstrations throughout the show at Stand F100.
SALTEX is one of over a dozen 2022 international events that have seen Moasure demonstrate its measuring tool to thousands of professionals across a host of industries.
Earlier this month, Moasure ONE won two prestigious accolades including the 2022 'Best in Show' award at LANDSCAPE – and the 2022 Innovation Award at GaLaBau, one of Europe's biggest international trade shows dedicated to the landscape design and construction industries.