30 Sep 2022
New CS Pro Models Added to MAJOR Groundcare Range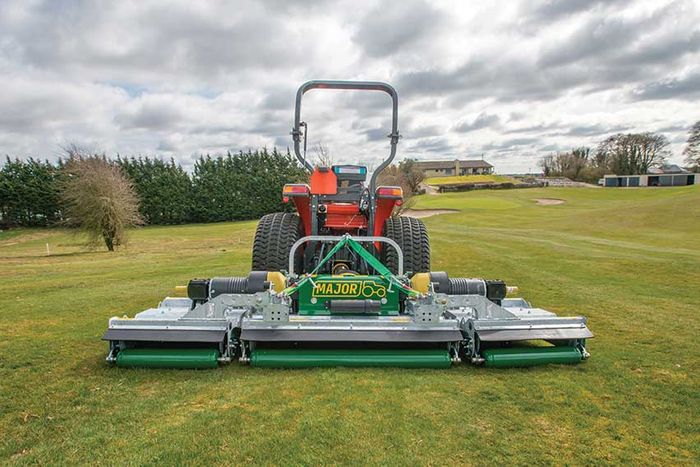 The CS Pro is a multi-purpose mower for compact tractors.
The mulching blade system delivers an exceptional finish in everyday mowing. Heavy duty gearboxes power multiple rotors achieving consistent results in dense vegetation and hedgerow undergrowth as well as estate lawns and sports turf. Made of high performance Strenx ™ 700 MC steel and galvanised, the CS Pro is a premium mower delivering a high return on investment.
The MJ65-300 is a 3.0m wide machine with two wings folding up to 2.0m in transport mode. The four rotors feature four 7mm blades per rotor and delivers intense shredding in light and heavy material. Combined with high blade-tip speeds, all vegetation is finely cut and evenly dispersed leaving no windrows. Full length rollers follow ground contours while producing a striped effect. The cutting height is easily set between 15 and 100mm.
As little as 30hp is required to power the 3.0m CS Pro, giving the subcompact or low-end utility tractor more capability than before. The CS Pro is available in 1.50m, 2.10m and 3.0m widths.
Request more information by calling 01524 850501 or emailing ukinfo@major-equipment.com