31 Oct 2022
New Products on the Block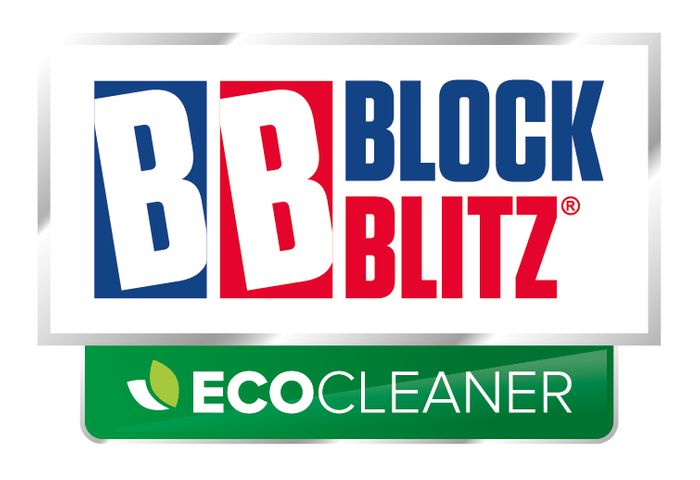 NEW PRODUCTS ON THE BLOCK – AT SALTEX STAND M085
Block Blitz will once again be bringing its hassle-free hard surface treatments to this year's Saltex show profiling the start-up's growing business and its expanding product range on Stand number M085.
2022 sees the launch of Block Blitz Zero, a unique ground breaking self-cleaning hard surface product which is derived from sugar beet, this will be unveiled at this year's show adding to the Block Blitz portfolio.
As with the original Block Blitz products, the Zero Pro utilises the same powder-based credentials which are made from a powerful mineral and plant-based formula and is non-abrasive, contains no bleach, acids or biocides and is biodegradable. It is chemical free, requires no PPE and the finished solution is Ph neutral. Zero can be used on most outdoor surfaces and cleans algae, low level soiling and early moss growth.
Also at the show Block Blitz will have Artificial Surface Pro, Shield Pro and The Original Pro making it even easier to clean and protect a vast array of surfaces.
Block Blitz Artificial Surface Pro
Specifically developed for artificial surfaces and sports pitches the artificial surface pro can be applied with minimal precautions and treated surfaces can be used again immediately after application. Its low foaming and surfactant free.
Block Blitz Shield Pro
A new revolution in paving and surface protection! Block Blitz Shield is designed to be used on new and clean surfaces to keep them clean, meaning you will never scrub, never jet wash or never seal.
The Original
Initially developed to clean and protect block paved surfaces, our super powerful best selling product has been reformulated to clean lots of outdoor surfaces including roofs and walls!
All products can be purchased in 4kg or 20kg quantities and cost from 14p per sqm.
Block Blitz founder, Dave Moore explains, "This will be our third attendance at Saltex and our stand will be our biggest to date. Our product range is expanding, and our business is gathering pace, with exciting plans imminent in terms of manufacturing and business development. We've had a great response to Block Blitz and I'm looking forward to spreading the word again at Saltex"
All the products are designed to clean and protect hard surfaces with no need for effortful scrubbing, jet washing or sealing required. Using eco clean technology to lift dirt and grime, Block Blitz can be simply mixed with water, applied and left to wash away naturally. Benefitting from a mineral and plant-based formula, Block Blitz offers a unique non-toxic solution to cleaning outdoor surfaces. Incorporating a bespoke barrier detergent, Block Blitz goes on to repel dirt following initial application – as well as deterring algae, moss and weed growth – and offers UV protection for year-round usage.
For further information, visit www.blockblitz.co.uk or contact the company on 01302 246 451 or by emailing enquiries@blockblitz.co.uk
ENDS
For more information, pictures or samples please contact:
Amy Moore
Block Blitz ltd
01302 246451
amy@blockblitz.co.uk