07 Sep 2022
Ransomes Focuses on Value and Smart Innovation at SALTEX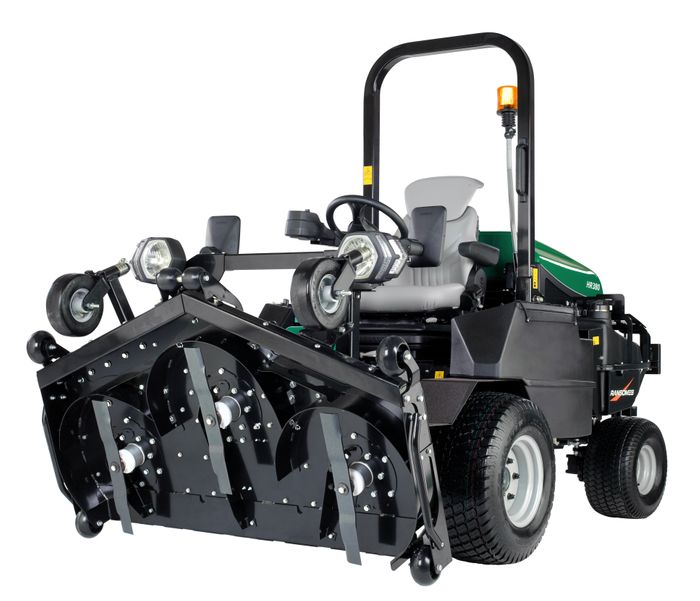 Industry Founders & Innovators
The world's first mower manufacturer, Ransomes, is cutting a path to electric-powered commercial and municipal mowing under its Any Less Costs More campaign using our largest research and development investment this century.
Ransomes' mission and vision are focused on providing long-term benefits to customers, consumers and the environment.
For everyone involved in the process, including Ransomes Vice President of Turf, Simon Rainger, this has been an opportunity to speak to customers about what matters most to them and deliver value under the Any Less Costs More banner.
"You know exactly where your products are coming from, and you also know that you're going to get superior support from a dealer network that has sold our products in some cases for half a century or more.
"Getting that message out is important, but listening is even more important. We spent the last year engaging with consumers, dealer customers and colleagues to understand what Ransomes means to them and what great will look like for the next five and ten years for the brand."
"We're excited about developing new technologies, and Ransomes will borrow a lot of the expertise from other brands within Textron," Simon explains.
"As a result, we will be able to safely put technology that will be good for the environment, good for people and most importantly, gets the work done into our Ransomes products.
"You'll have seen at our shows, events and launches throughout 2022 that we are going to be expanding our range into lithium technology, and in other parts of the business, we have already got turf machinery out cutting in environments that are a commercial or municipal setting. It's very exciting to be pioneering this as founders of the industry."
https://www.youtube.com/watch?v=YQfalyHuDFI&t=2s