Reconnect with the originators of the Verti-Drain as Redexim return to SALTEX – stand M075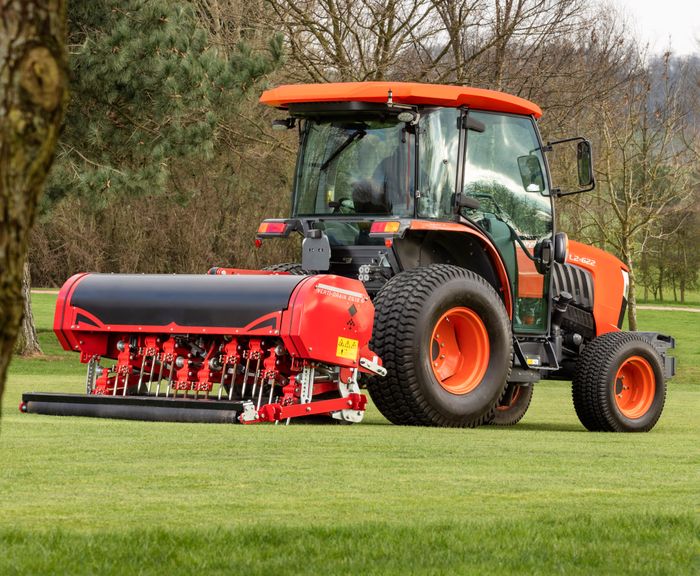 Redexim are excited to be making their post-pandemic return to SALTEX with a new stand providing the platform to showcase their vast portfolio of equipment critical to successful sports turf maintenance. As their 40th anniversary celebrations continue, the latest iteration of where it all began – the iconic Verti-Drain® - will feature on stand M075, where visitors will also have the opportunity to enter Redexim's big birthday competition for a chance of winning a 'fast and furious' prize!
The very first Verti-Drain® rolled off the production line in 1980, with Redexim UK gaining the rights to sell the now iconic aerator from their inception in 1982. Such was the success and impression that the Verti-Drain® made on the professional market, the name became an eponym for the operation of opening up the ground, with grounds managers to this day understanding the benefits of 'Verti-Draining' on a regular basis. Over the years, models were introduced that opened new doors with contractors and golf courses, and while the concept of the Verti-Drain® has been often imitated, its quality has never been matched.
The latest model, the Redexim Verti-Drain® 2519, has now set the benchmark when it comes to high-speed, high-productivity aerators. Featuring a 1.9m working width and an ability to accept a wide range of tine options, the 2519 can cover almost 9000 sq.m per hour thanks to its PTO speed of up to 540rpm. This efficiency, combined with Redexim reliability, has made it a popular choice with both greenkeepers and grounds managers alike.
As thoughts turn to the autumn and the aeration season ahead, thoughts will also be turning to the spectacle that is the FIFA World Cup, kicking off a fortnight after SALTEX. To mark the world's largest football celebration, and in conjunction with their 40th anniversary, Redexim will be inviting visitors to predict the outcome of this year's tournament for their chance to be the lucky winner of an experience to remember.
More details of all the latest additions to the Redexim range, and entry into the World Cup competition, can be found by speaking to the technical team on hand across the two days, at the NEC this November.