SMG - Machines for all types of artificial turf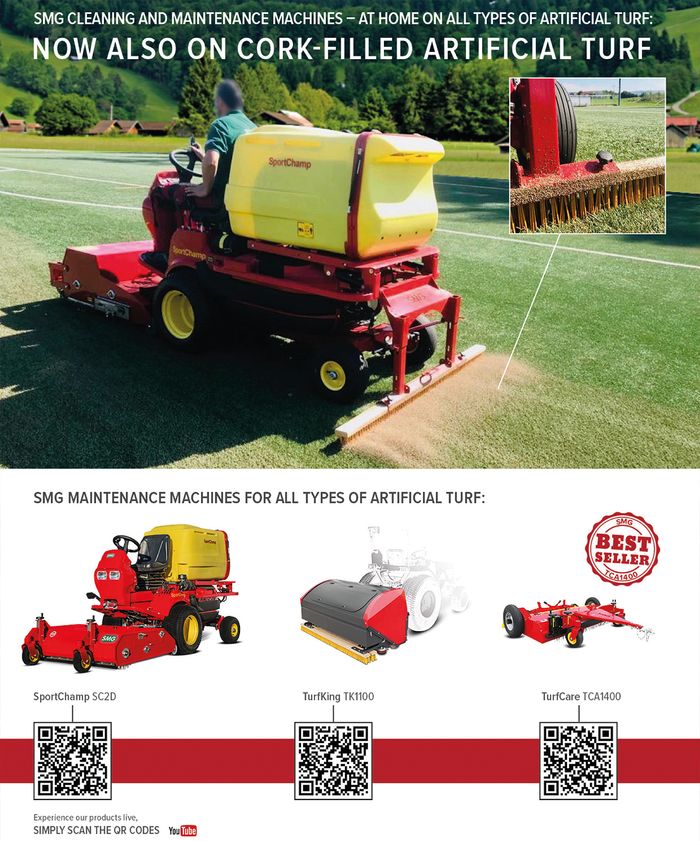 With the machine solutions from SMG for maintenance and cleaning, you can achieve first-class results even with cork-filled artificial turf pitches.
Fill sustainably - clean sustainably
The use of conventional synthetic infill in artificial turf has come under heavy criticism. The environmental compatibility and harmful consequences of microplastics for humans are highly debated.
As a 100% reusable and recyclable material, natural cork fulfills the demand for alternative filling granules of purely natural origin in the best possible way. Because the sport-functional characteristics are in no way inferior to synthetic products, they even surpass them in many aspects.
SMG is convinced of the ecological advantages of cork, which comes from sustainable cultivation and is made from leftovers from cork production. We therefore support future-oriented efforts to make sports facilities sustainable and environmentally friendly: Machine solutions from SMG achieve the usual first-class results with cork-filled artificial turf pitches. Our experts at SMG are happy to provide more information about materials and cleaning on request.