28 Sep 2022
Sustainable seed solutions from DLF at SALTEX 2022 – stand J052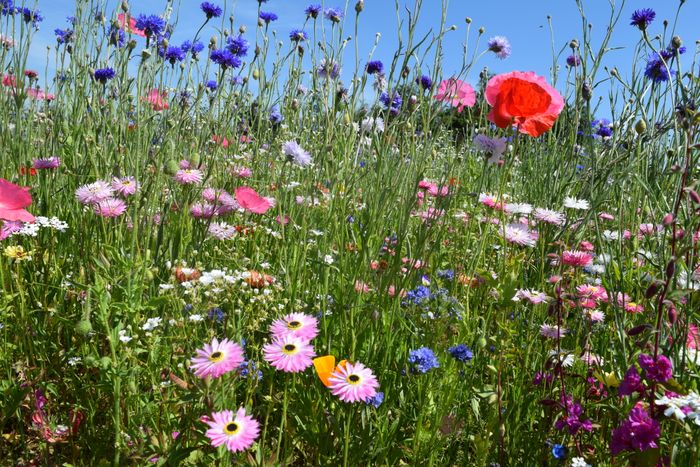 DLF are putting sustainable and environmental solutions under the spotlight as they return to SALTEX this November on stand J052. With predictions that drought conditions like those experienced this summer will become a more frequent occurrence, species such as tetraploid perennial ryegrass and clover will likely become key weapons in every turf managers armoury to maintain sward health and density during prolonged periods of hot and dry weather.
In attempts to repair and recover surfaces during the cooler season, the increased energy reserves of DLF's 4turf® tetraploid perennial ryegrass demonstrates exceptional germination at temperatures as low as 4oc. The strong, fast establishment and healthy plant development is backed up with a larger root system meaning 4turf® surfaces are more tolerant to drought and a range of other environmental stresses.
In European trials, 4turf® demonstrated exceptional resistance to disease – including Brown Patch -during the autumn and winter months as well as increased resistance to weed invasion due to its rapid establishment, reducing the need for costly fungicide and herbicide applications. The sustainable credentials of 4turf®, together with its wear-tolerant properties, has seen its inclusion in a number of Johnsons Sports Seed mixtures popular with football clubs including J4Turf and, the new mixture for 2022, J Premier 4Turf.
For spring renovations - and of particular interest for local authorities, sports grounds and gardens – could be self-sustaining clover. The unique root nodules on clover are capable of converting atmospheric nitrogen into a gradual supply of natural fertiliser, resulting in sustained growth. Microclover, a smaller-leaved dwarf white clover, is incorporated into Masterline's PM82 Microclover Sport mixture, blended to improve turf quality whilst being kinder to the environment thanks to its reduced requirements for herbicide, fungicide and fertiliser.
The DLF technical team will be on hand to discuss formulations from across the Johnsons Sports Seed, MM Seed and Masterline ranges, in addition to the Pro Flora wild flower and Colour Boost amenity flower collections. More than 25 wild flower mixtures are available, suited to a range of renovation and landscaping projects, each guaranteed to bring biodiversity and enhanced visual impact to amenity and agricultural spaces.