XZ6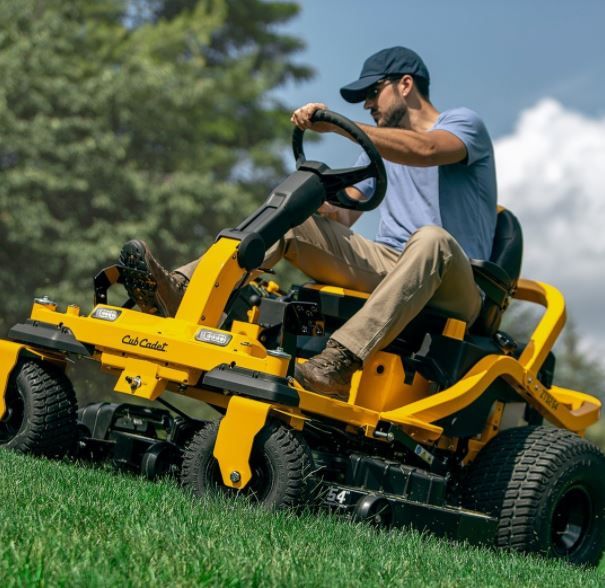 XZ6 – NEW steering wheel range
The new models in the XZ6 range, will give you unmatched steering capabilities in challenging terrains. The industry-leading SyncroSteer® technology for full control of the front wheels, combined with powerful Cub Cadet and Kawasaki engines makes the XZ6 series the ideal machines for large lawn maintenance if you prefer the ease of a steering wheel.
With 3 cutting widths available from 107cm / 42" through to 127cm / 50" and a maximum mowing area of 11,500 m²h and speed of 7 mph these machines will provide the ideal solution for your large mowing jobs. You'll be able to mow in comfort for hours due to the high back premium seat and mow slopes up to 20° / 36%.
The award winning continuous lightweight tubular steel frame is designed for strength and durability. A fabricated mowing deck ensures unsurpassed mowing performance.
Our unique zero-turn riders with a traditional steering wheel provide you with amazing manoeuvrability and full control of the front wheels.
The new XZ6 range will be steering you forward in 2022.
https://youtu.be/mAjcErOglfM