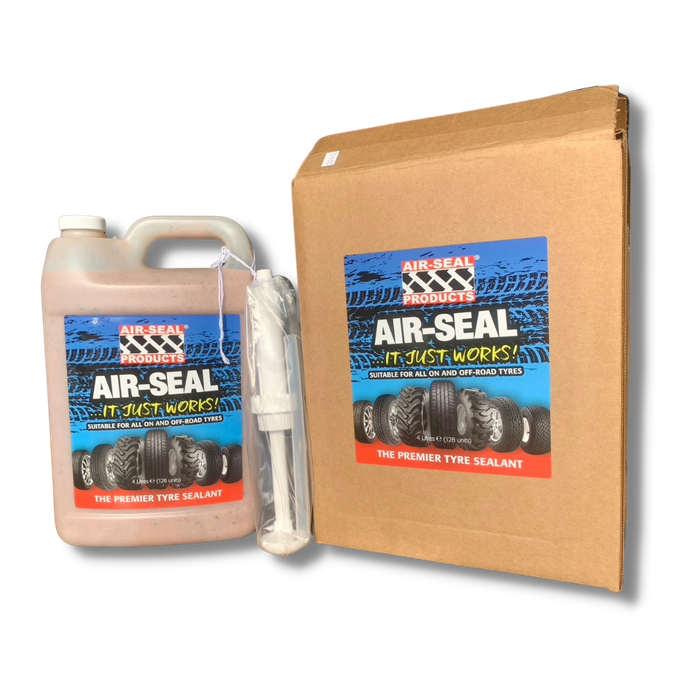 Supplied with an easy-to-use pump, this pre-puncture tyre sealant will perform an instant puncture repair up to 15mm in diameter. One application of Air-Seal Products will last the life of the tyre without needing to install additional tyre sealant and the instant puncture repair process occurs within one or two revolutions of the tyre without any noticeable loss of tyre pressure.
Costly downtime for both driver and machine can be avoided with just one application of our tyre sealant.
The use of our tyre sealant will provide protection against up to 95% of tread area punctures from thorns, nails, screws, and other foreign objects. It will also prevent rim, bead, and other slow air leaks which will maintain optimum tyre pressure and extend tyre life by up to 20%.