Heavy Duty Tyre Sealant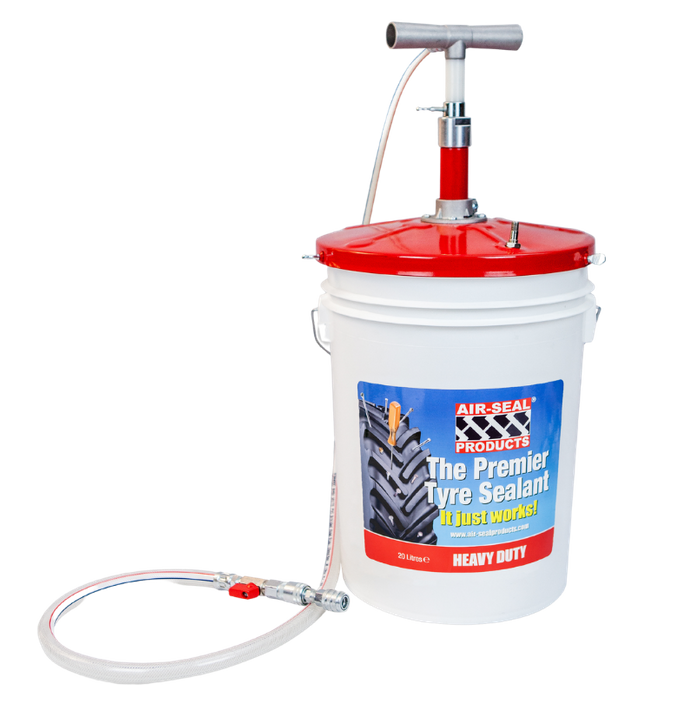 On-road benefits:
Increases tyre life by up to 20%
Reduces fuel costs by maintaining correct tyre pressures
Avoids downtime waiting for tyre repair or replacements
Prevents costly penalties for late deliveries
Off-road benefits:
Provides protection from up to 95% of punctures which may occur in locations such as landfill, building, and agricultural sites
Prevents air leaks around the tyre bead and wheel rim
Avoids costly downtime for the driver and machine when the machine is idle
The usage of specialist tyre repair services is greatly reduced
One application of sealant will save you money when compared to a conventional repair. It also avoids the inconvenience, time, and effort involved in replacing a tyre.
Heavy Duty is supplied in 20 litre pails and can be sold with a specially engineered installation pump for ease of use.* Intermediate Bulk Containers (IBCs) are also available.
*Not included: Installation Pump and Valve Core Key are supplied separately.