25 Jul 2023
Koro FIELDTOPMAKER® (Koro FTM) Campey™ Universe® rotor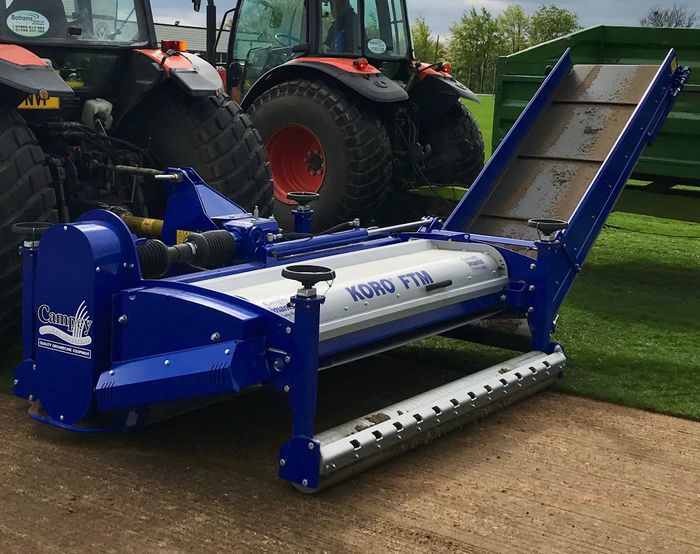 There have been few more significant advancements in turf technology than hybrid pitches and the Campey™ Universe® rotor, used on the Koro FIELDTOPMAKER® (Koro FTM)
The introduction of hybrid stitching has almost immeasurably elevated the quality and durability of football pitches. It is the Campey Universe® rotor that allows these pitches to be renovated with precision, with micro-adjustments in 1/10 of a mm with rollers for accurate depth control and the use of a mid-roller for following undulations.
Campey's Universe® rotor is used across the globe, including La Liga, the Premier League and in the build-up to the 2022 World Cup on match and training pitches. In combination with the Koro FTM® and other rotors, the machine is used on turf at all levels of professional and amateur sport and is renowned for its efficiency, results and extra focus on surface hygiene.
Since being introduced, the Campey™ Universe® rotor has led the way in natural and hybrid pitch fraze mowing alongside the Koro FTM® since being introduced. The rotor has undergone further improvements to perfect Universe® Finesse Mowing and Universe® Fraze Mowing. These developments were made to match the advancements in hybrid pitch technology and refine the process.