LED120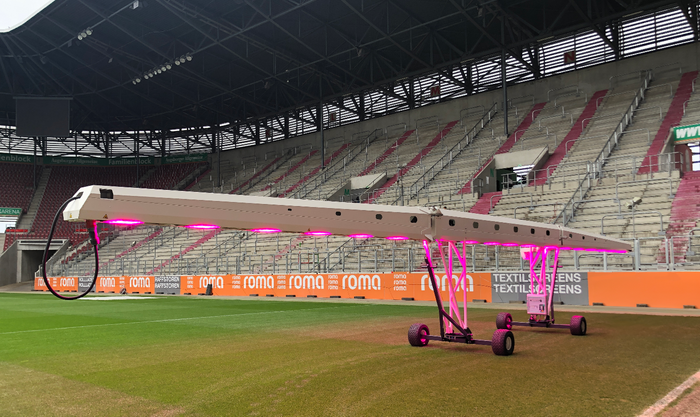 The LED120 is our newest addition to the LED grass grow lighting product line. The energy efficient grow lighting system covers a 120 square meter surface and can be used by grounds managers on high-wear areas of the pitch such as the penalty box.
With the LED120, grounds managers have full control over light and heat radiation. This allows them to align light and heat with the grass's needs, to create the perfect growth conditions in the most energy efficient way possible.
SGL specialises in LED grow lighting solutions for clubs at various playing levels. We strive to provide clubs with the necessary tools to maintain a high-quality playing surface throughout the year while transitioning to a more sustainable pitch management industry.