Robot Protect - Range of robotic lawn mower garages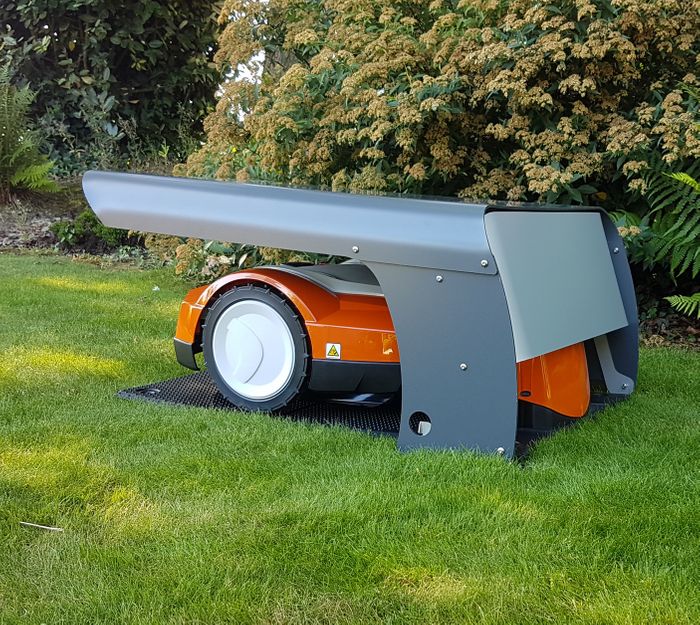 The robotic lawn mowers market is booming. Our range of garages protects them including against weather effects and helps to ensure its longevity. If it is obvious to protect a mobile phone, it is the same thing for those expensive high-tech products.
We have developed 6 different garages for small medium & big robotic lawn mowers. In addition of its elegant design, it is compatible multi brands, made in EU. The design of our range is very appreciated by our customers.
2 opening systems provide free access to the robot: the roof alone or the entire garage.