25 Jul 2023
Vredo Overseeders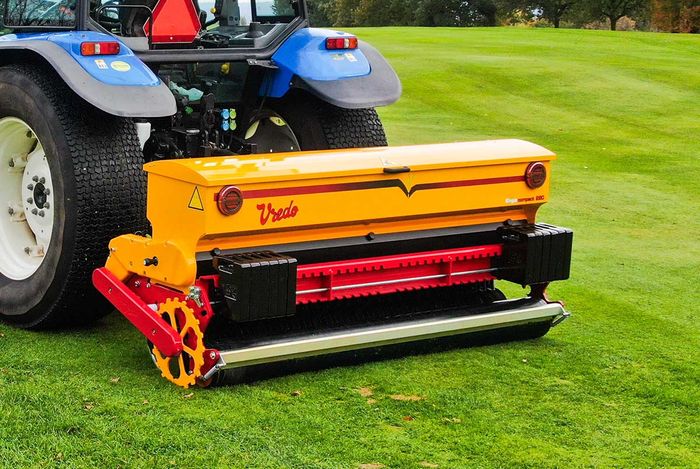 Vredo overseeders are renowned for their double-disc system that places seeds directly in the ground, and the new Single Compact model takes it a step further.
The Single Compact Series is a unique, versatile and indestructible overseeder. An all-rounder equipped with a single row of the well-known double-disc system, with a row spacing of 70 mm. The machine has a perfect weight-to-working width ratio and can be used with tractors with a relatively low lifting capacity."
The Single Compact comes in four working widths of 100, 140, 180 or 220 cm and is always 3-point mounted
The famous double-disc system has been improved by guiding the seed even longer into the cut. The cutting disc diameter of 250 mm requires less weight to make a perfect cut. In circumstances where penetration into the ground is difficult, handy suitcase weights can be added, and the calibration of the seed rate has been made even more user-friendly and precise.
The compact construction makes the machine easy to lift, and the working widths are even better suited to small tractors. In addition, the 220 mm roller makes the machine shorter and gives a high peak pressure for a perfectly smooth result.
Due to the weight savings mentioned above, there was room for the 68% larger seed hopper. This allows effective and long overseeding. The new seed level indicator provides information to the driver at a glance.