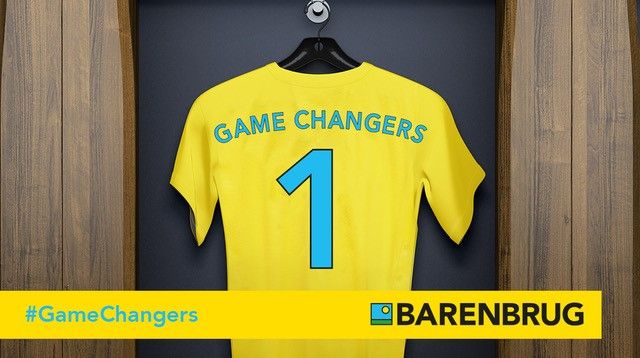 Specialist global breeder of grass varieties and producer of grass seed Barenbrug is looking forward to SALTEX and discussing some great examples of the success grounds managers are having with its mixtures.
Visit Barenbrug UK during SALTEX at Stand G055.
Here we speak to Dr David Greenshields about Barenbrug's continued participation in SALTEX.
What don't most people realise about the company?
Barenbrug UK is part of the Royal Barenbrug Group, a global breeder of grass varieties and producer of grass seed. Barenbrug are in fact the second largest grass company in the world and the only one dedicated to grass. Barenbrug bred over 50 different species of grass and other plants for sport, leisure and farming.
What are your best-selling products and why are they so popular?
The innovate solutions for Grounds Managers include Elite Sport, Multi-sport, RPR & SOS. These are all industry leading grass mixtures, designed for stadiums, pitches and grounds.
How has the industry changed/evolved?
The industry is advanced in its testing and trialling, and we have seen renovation techniques adapt to the needs of turf areas, professionalism across the industry has progressed and innovations in pitch technology come forward. Grass breeding has come a long way and the adoption of new grass varieties bred for sport are having a positive impact.
What are the biggest factors affecting the industry today?
The massive impact of climate change, with disease pressure and water usage, as well as staffing are affecting the industry. We hope our continued effort and collaboration, focused on finding grass solutions for greenkeepers, grounds managers and turf professionals will help in the future.
What are you looking forward to at SALTEX this year?
Our aim is always to support and help turf managers, providing both grass varieties, solutions, advice and knowledge sharing of all things grass. We look forward to meeting and collaborating with guests at the show.
What can we expect from you at SALTEX?
The trusted continuous support for the turf industry from the leading grass breeders and UK seed producers.
What products are you bringing to SALTEX – are there any launches happening?
The latest Barenbrug bred grass varieties were launched at the start of year in line with the latest BSPB/STRI Turfgrass seed booklets and the new line-up of mixtures was launched at Saltex in 2021 including Elite Sport, Multi-sport & RPR, we will include all of these to discuss and some great examples of the success Grounds Manager are having.
Is sustainability an issue for you and if so, what are you doing to address these requirements?
Sustainability is of huge importance to Barenbrug, across the business. From both producing the grass seed, to making the grass cultivars work harder for the Turf Manager by breeding grasses that have increased drought resistance, require fewer inputs, to grass that is more resilient from harder wearing to less cutting. Barenbrug aims to be climate positive by 2035.
How would you describe SALTEX in 20 words?
A coming together of the industry for its development and betterment.