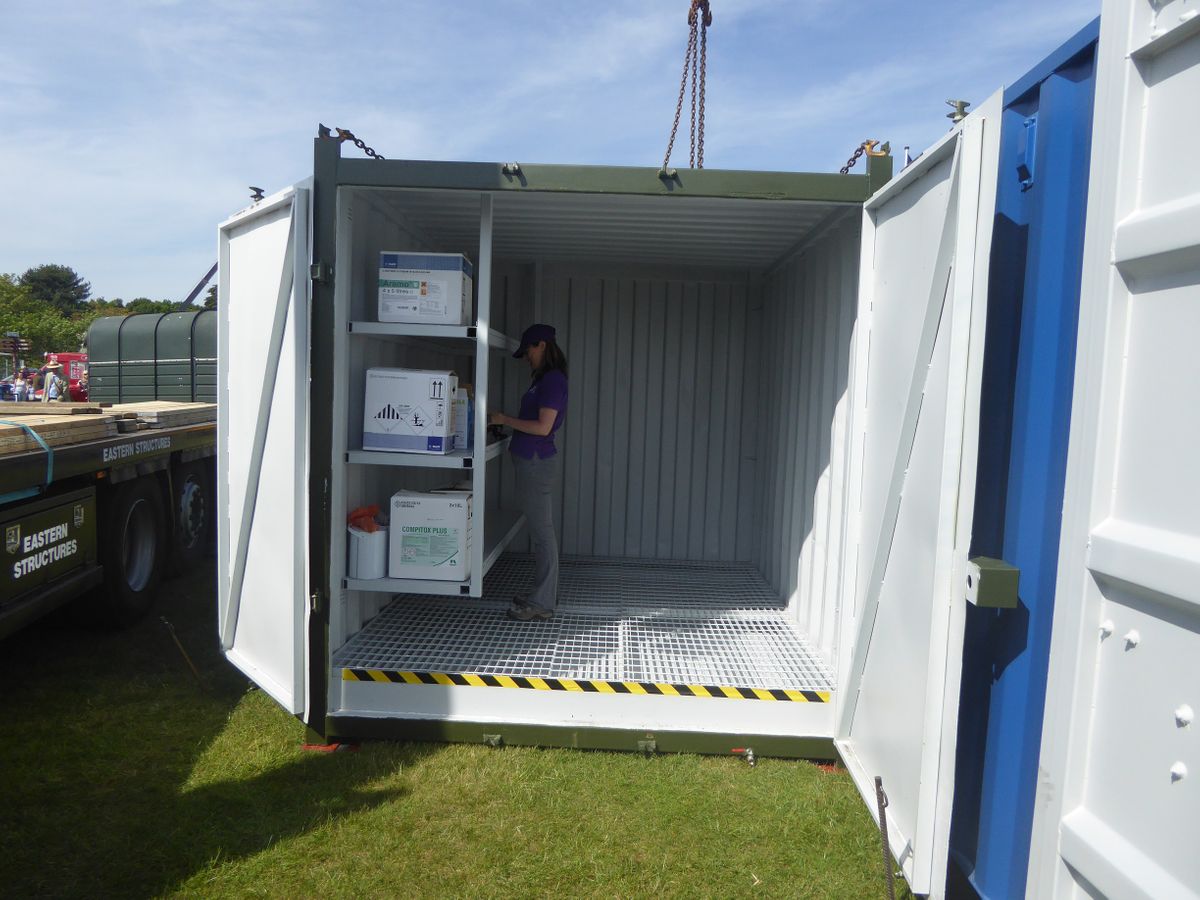 Billie Box supplies shipping containers to buy and rent. The containers have a wide variety of uses ranging from static storage, as offices or canteens to chemical storage.
Visit Billie Box during SALTEX at Stand J184.
Together, Jane Billing, Matt Boyle and Clare Hazelwood, the owners and directors of Billie Box Ltd talk to us about business and its return to SALTEX.
What don't most people realise about the company?
We offer bespoke container conversions.
What are your best-selling products and why are they so popular?
20ft and 40ft shipping containers for storage on sale or rental basis with delivery to your door. They are a perfect secure storage solution.
How has the industry changed/evolved?
Shipping containers were invented in the 1960s for shipping purposes, but around the 1980s someone realised that the second hand containers could be sold on a secure storage solution. Many customers then thought that a new (one trip from China) container would be great as a nice tidy secure storage solution, these are often sold to the self storage companies. In the 1990s someone decided that these containers could then be converted into many different facilities, eg. mobile offices, chemical storage containers (HSE spec), Lockup shops etc.
What are the biggest factors affecting the industry today?
Cost of materials and labour in China and shipping costs. 90 percent of all shipping containers are manufactured in China. These containers are sold originally in USD which means the currency conversion rate is another factor.
What are you looking forward to at SALTEX this year?
Meeting the public sector - schools, councils, sports clubs and NHS buyers.
What can we expect from you at SALTEX?
A smiling face with our 56 combined years of container knowledge. Our inhouse specialist project manager can advise on bespoke conversions too.
Is sustainability an issue for you and if so, what are you doing to address these requirements?
We recycle second hand containers. Sadly we cannot control the new containers, as China builds containers the most cost effective way.