16 Sep 2022
Campey Turfcare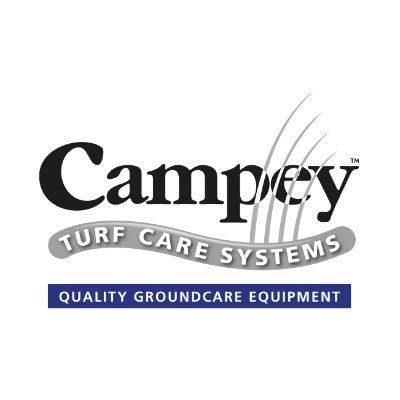 Campey Turfcare was born in 1986 when Richard Campey detected an untapped market need. He realised that there was a role for a specialist supplier of high-quality purpose-built equipment that would enable turf managers to meet the increased demands placed on modern sports turf surfaces.
What don't most people realise about the company?
One of the biggest misconceptions is that we operate just in the UK and Europe. In fact, we work on a global scale, distributing to countries across the world as far as Australia, Asia, USA, Canada, Brazil, and Argentina. Export Sales Manager, Nick Brown, has recently expanded our distributor network in parts of the Middle East, Asia and Australasia, with an additional fifteen new partners.
What are your best-selling products and why are they so popular?
All our equipment is renowned for quality and reliability of build and performance, but the ones that have been outstanding in the market are Dakota turf tenders, Vredo Overseeder, the Koro FTM® with Campey Universe® rotor, Air2G2 and Imants ShockWave.
How has the industry changed/evolved?
It must be said that technology is once again having a significant impact on our industry with the introduction of GPS Robotic applications and a change to electric power. We introduced the 100% electric Alltrec tool carrier, in-line with new requirements for energy saving and renewable energies. We continue to develop close relations with our dealers and customers and strive to meet their demands, through co-operation with the manufacturers of the equipment we supply.
What are the biggest factors affecting the industry today?
As we are a global player, the biggest factors affecting us are exchange rates and transport costs. Brexit has not been the major factor as some had feared, it is now the effects of worldwide cost pressures on fuel and energy in general, which is impacting on us as every other business and individual. Costs are going up and income is being de-valued.
What are you looking forward to at SALTEX this year?
Saltex provides an excellent platform for showcasing our products and renewing relationships with existing customers and finding new ones. It is also a great way of networking with fellow professionals and exchanging views.
What can we expect from you at SALTEX?
We continue to have a presence at Saltex to show our commitment to our industry and will use Saltex to strengthen our relationships with those in our industry as well as to discover new customers.
What products are you bringing to SALTEX – are there any launches happening?
These will be announced nearer the time, as several new products are currently under development
Is sustainability an issue for you and if so, what are you doing to address these requirements?
Like all responsible businesses we have a conscientious approach to sustainability and meet our obligations wherever we can. As we are an importer and exporter our carbon footprint is a significant concern, and we minimise it by running full containers and lorries wherever possible, re-using packaging/crates, and reducing delivery runs to maximise our efficiency.
We also have introduced products which help our customers meet their sustainability targets too. Products such as the Air2G2 and the Koro Recycling Dresser, which look at improving the soil structure through better aeration to minimise irrigation, and recycling the nutrients to reduce the need to apply more fertilisers.
How would you describe SALTEX in 20 words
Saltex is a major event on our calendar serving as a gateway to an international line of equipment supply and demand.
Julia Campey, managing director at Campey Turfcare