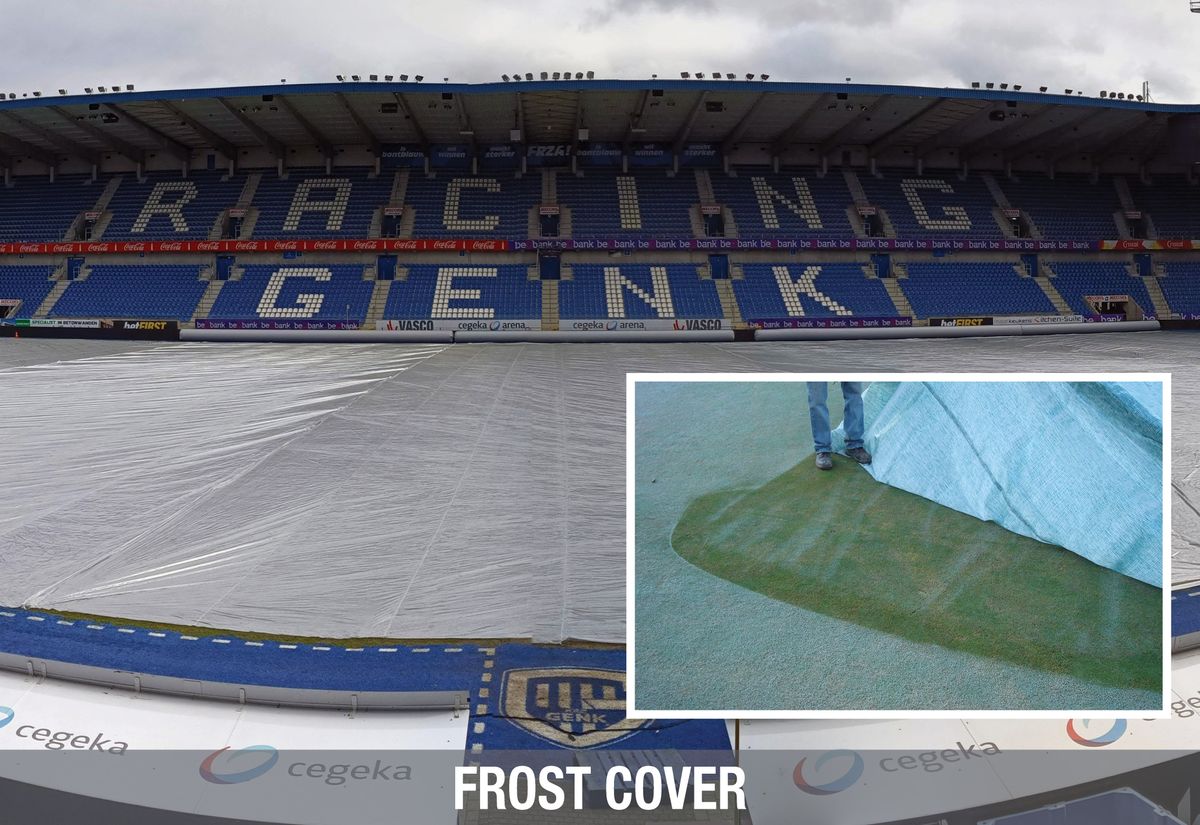 Since 1969, Covermaster Inc. has delivered on a wide variety of products designed to protect indoor and outdoor sports surfaces. Whenever a sports facility needs to be converted for a multi-use purpose, be it a school gymnasium, a sports field or a stadium, COVERMASTER® has the right cover to protect the playing surface. The company is the leading supplier in its field to the North American market, but many of the products are sold worldwide.
Visit Covermaster during SALTEX at Stand F183.
Here we speak to Ken Curry, President at Covermaster about exhibiting at SALTEX 2022 and what makes it such a special event.
What don't most people realise about the company?
For over 50 years, COVERMASTER® has been supplying sports surface protection to facilities worldwide, allowing these facilities to provide the best playing surface possible to their athletes. COVERMASTER® is the largest supplier of pitch covers in North America and has been able to rapidly expand its presence in the pitch and frost cover markets in the UK and Europe as a result of the high quality of these covers.
What are your best-selling products and why are they so popular?
The all-in-one EVERGREEN® frost covers and germination blankets and TARPMATE AIR™ Rollers are the most popular products due to their unique industry design. These pitch covers are an ideal solution for any facility during any season of the year, which is why they are used in all climates: from Spain to Iceland and Belgium to Eastern Europe. These pitch covers are lightweight; they do not absorb water; are easy to use, and will serve a facility for many years before customers even need to think about replacing them. To top it off, these pitch covers allow UV rays from the sun to penetrate the covers, which enhances grass growth, meaning that a pitch will be in top condition all year round!
How has the industry changed/evolved?
In the past, local suppliers were the preferred choice of groundsmen, but the newer product technologies available in this rapidly evolving industry has resulted in a shift in groundsmens' preferences. Now, groundsmen choose their pitch covers based on the covers' performance, opting for those that create the healthiest turf.
What are the biggest factors affecting the industry today?
During the peak of the worldwide Covid 19 pandemic, budget constraints were commonplace among sports facilities who were unable to host events for an extended period of time. However, as the world moves away from total lockdowns, clubs are now looking to invest back in their pitches to create the best and safest conditions for the athletes using them.
What are you looking forward to at SALTEX this year?
The team at COVERMASTER® is always excited to attend SALTEX, as it provides an excellent opportunity to both reunite with old friends and make new ones! COVERMASTER® is proud to be a part of the largest groundsmen event in the UK and hopes to continue to do so in the coming years.
What can we expect from you at SALTEX?
A central tenet of the COVERMASTER® mission is quick and excellent service, so the team is constantly seeking out and implementing techniques that will ensure that every visitor to the booth has a positive experience. Part of realising this mission has been the addition of a new team member, Paul Anderson, who is the new COVERMASTER® European Representative – stop by the booth to say hello!
What products are you bringing to SALTEX – are there any launches happening?
The entire line of COVERMASTER® pitch covers will be featured this year, including all available handling systems for these covers. This will give visitors the chance to get an up-close look at our SFMA award-winning TARPMATE AIR™ Roller, which greatly reduces the time and effort required to handle pitch covers.
How would you describe SALTEX in 20 words?
SALTEX is the pre-eminent UK groundsman event, where you can meet and share new ideas with the best in the industry.