01 Sep 2022
Garden Equipment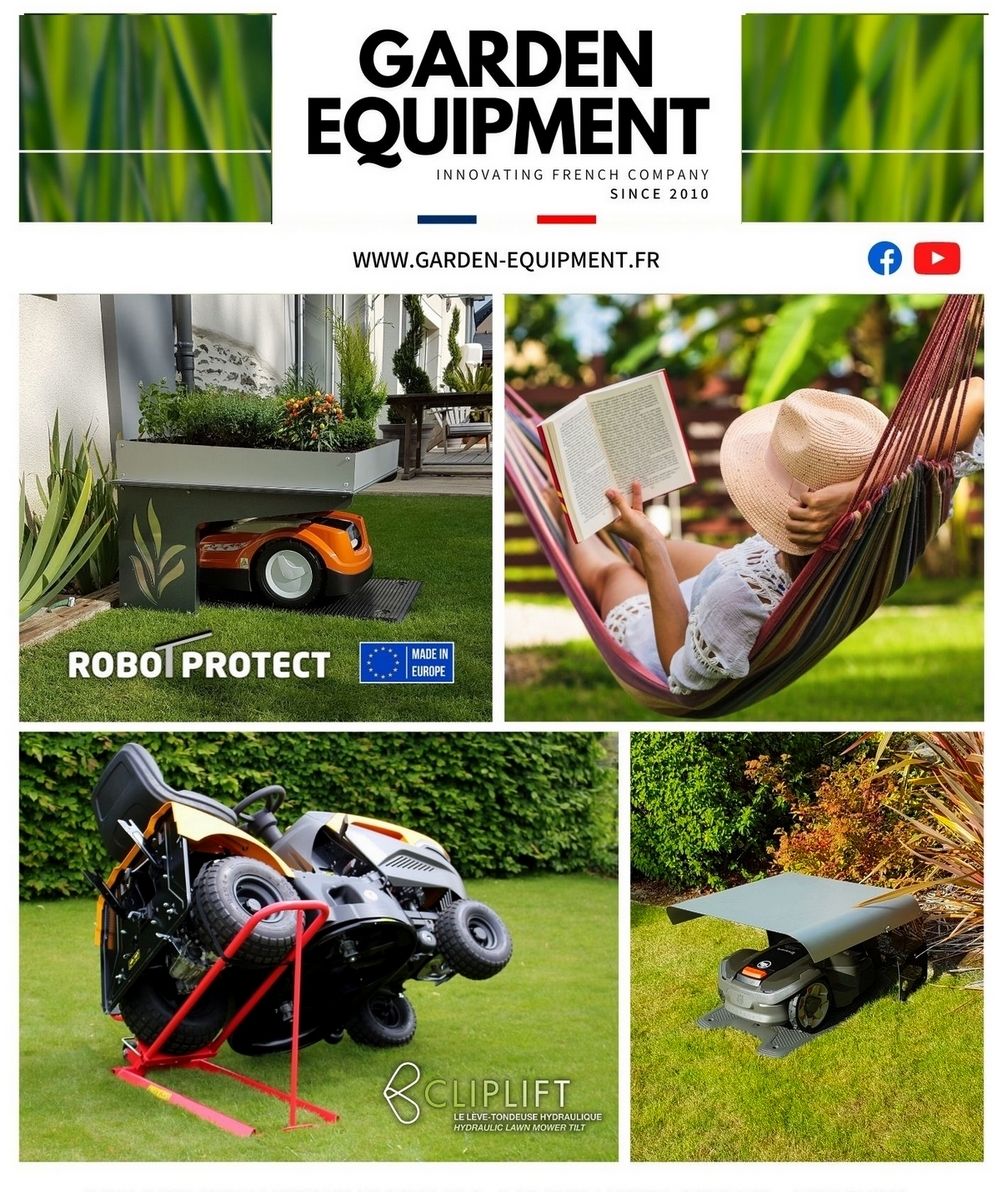 Garden Equipment based in France (near Rennes) designs and distributes a range of products that make garden maintenance easier for both the professional and domestic user. Comfortable and simple to use, the range of products is the ultimate for ride-on lawn mower maintenance tools for easily lifting lawn tractors from 300 kg to 800 kg and accessing the undercarriage (for tasks such as blade sharpening, belt replacement and debris removal).
Visit Garden Equipment during SALTEX at Stand F101.
Here we speak to Damien Loiseau, Import / Export Manager at Garden Equipment about exhibiting at SALTEX 2022 and what makes it such a special event.
What don't most people realise about the company?
Every year, we sell more than 15,000 hydraulic lifts in Europe, meeting both the expectations and needs of professionals and domestic users. Maintenance of ride-on lawn mowers is underestimated but the potential is huge.
What are your best-selling products and why are they so popular?
Comfortable, effortless and simple to use, our range of hydraulic lifts CLIPLIFT is the ultimate in lawn mower maintenance tools for easily lifting and accessing the undercarriage. Our patented products are compatible with most models of mowers, including zero turn models.
The robotic lawn mowers market is booming. Our range of garages protects them against weather effects and helps to ensure their longevity. If it is obvious to protect a mobile phone, it is the same thing for those expensive high-tech products. We have developed six different garages for robotic lawn mowers. In addition to its elegant design, it is compatible with multi brands made in the EU and at a very affordable price.
How has the industry changed/evolved?
Companies must be much more active and reactive due to the global context, with a different mindset and a new approach to the market, creating synergies and improvements.
What are the biggest factors affecting the industry today?
Covid19, conflict in Ukraine, currency changes, customers fears, shortages…
What are you looking forward to at SALTEX this year?
Finding new distributors like independent stores, chain stores or municipalities… We are well represented in France, Germany, Benelux and Italy but currently we sell more units in Dubai than England, we hope that SALTEX will be the trigger event.
What can we expect from you at SALTEX?
We come with innovative and quality products that really make life easier and as a bonus visitors could appreciate our great French accent!
What products are you bringing to SALTEX – are there any launches happening?
We have selected our best sellers and most adapted products for the English market.
Is sustainability an issue for you and if so, what are you doing to address these requirements?
Sustainability is in our DNA. The life span and performance of your lawnmower (ride-on or robot) will vary depending on your model, your use, but also and above all on its maintenance.
By making maintenance comfortable, effortless and secure, we participate in reducing premature wear of the machines.
For robotic mowers, protecting them from the various risks (effects of the sun, hail etc.) favours an optimal life span which is also one of the ways to reduce our ecological impact.
Last but not least, in an eco-responsible approach, we offer customers the possibility to buy spare parts if that is necessary.
How would you describe SALTEX in 20 words?
Having had the chance to visit in the past, SALTEX is the place to be for the British market.