13 Oct 2022
Henchman Ladders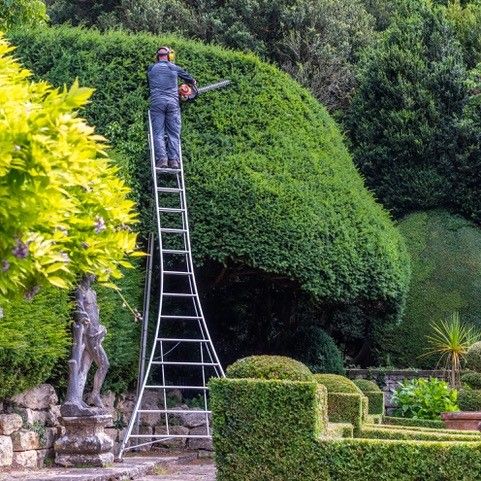 Clare Lenaghan-Balmer, Marketing Manager at Henchman Ladders explains why the company has joined the SALTEX line-up this year for the first time, and what they are hoping to achieve.
Visit Henchman Ladders during SALTEX at Stand C089.
What don't most people realise about the company?
We are a family-owned business operating from the Wiltshire countryside. Because we are a leading brand in our industry, we are often mistaken for a much larger business and so people are often surprised by how friendly and accommodating we are. In fact, if you see us at a show then give us a call after, there is a good chance you will speak to the same person that you saw at the show!
What are your best-selling products and why are they so popular?
Our 3 Adjustable Leg Tripod Ladder is our best-selling product as it can always be made level and stable thanks to each leg adjusting independently. It has a built-in standing platform that is safer and more comfortable than anything you would find on an ordinary step ladder. All of this in a lightweight package that is easy to move around and simple to set up.
What are you looking forward to at SALTEX this year?
This is our first time attending the show as an exhibitor, we are excited to meet new people from the industry and catch up with existing customers.
What can we expect from you at SALTEX?
Anyone interested can come and test out our ladders for themselves. We will be giving advice on the best models and sizes for individual needs. We will also be taking orders for anyone impressed.
What products are you bringing to SALTEX – are there any launches happening?
We are taking our 8ft and 12ft Professional Tripod Ladders for people to test out. We will be announcing a new certification of our Professional Tripod Ladders.
Is sustainability an issue for you and if so, what are you doing to address these requirements?
Sustainability is a key issue for all businesses, we are continually looking are looking for ways to reduce the air miles our products cover before reaching the customer, as well as looking at different packaging materials and methods to help reduce our plastic waste.
How would you describe SALTEX in 20 words?
Industry leading event.