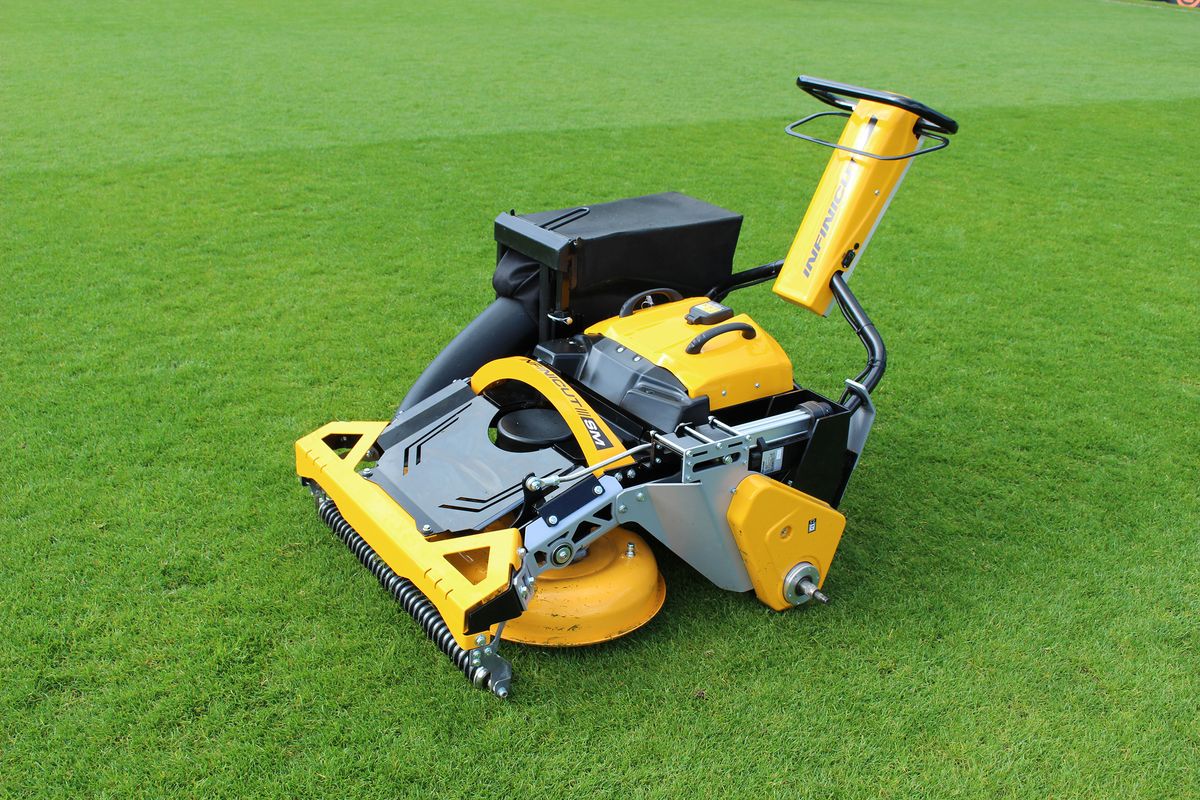 Lantra is one of the leading awarding bodies for land-based industries in both the UK and the Republic of Ireland. It develops quality training courses and nationally recognised qualifications that are delivered through a national network of training Provider Partners.
Visit LANTRA during SALTEX at Stand K124.
David Fisher, Head of Industry Partnerships Landscape and Rural at Lantra gives us his insight into the work of Lantra and its presence at SALTEX.
What don't most people realise about the company?
Lantra is the only 'one-stop-shop' land-based training and qualifications awarding organisation where operators can start their training as a novice/apprentice and progress through to industry expert qualifications.
What are your best-selling products and why are they so popular?
Lantra has many HSE recognised certificates of competence assessed training and qualifications, the most popular being the Safe Use Pesticides; Landscape Tools and Chainsaws. Being able to evidence training and competence is not only a HSE requirement but also helps keep people safe when using chemicals and operating machines.
How has the industry changed/evolved?
We are seeing more technology being used, and people becoming more aware of environmental impacts leading to changes in best practice. There is more demand for multi-skilled operators rather than specialists by area.
What are the biggest factors affecting the industry today?
Recruitment of the next generation operator is the biggest factor. The industry has known about the problem for some time but I still feel more needs to be done collectively. Again, I think it's the increasing awareness of the environment and exploring alternatives to chemicals and fossil fuels.
What are you looking forward to at SALTEX this year?
The chance to meet up with industry contacts and get the latest developments in the industry. We always gain useful intel on what knowledge and competence operators are prioritising to inform our training and qualifications.
What can we expect from you at SALTEX?
Lantra will be exhibiting alongside one of our training providers One Ash Training to explain the landscape and machinery operation competency training available. We will also be recruiting industry specialists to become trainers/assessors. Colleagues from across Lantra's product development, marketing, and instructor network teams will be on the stand across the two days, so do come along and meet the team!
What products are you bringing to SALTEX – are there any launches happening?
Lantra has been reviewing and updating its Landscape tools assessed training courses, which will be re-launched and we have developed a specific course for Combi-Tools which will be launched at the event.
Is sustainability an issue for you and if so, what are you doing to address these requirements?
Lantra has been reviewing all its training product suites to enhance areas of sustainability and promote best practice. Internally we have received training in this area so we are best placed to advise on how to operate in a more sustainable way.
How would you describe SALTEX in 20 words?
The leading turf management show where industry comes together to get the latest on current issues and what's new.