25 Aug 2022
Price Turfcare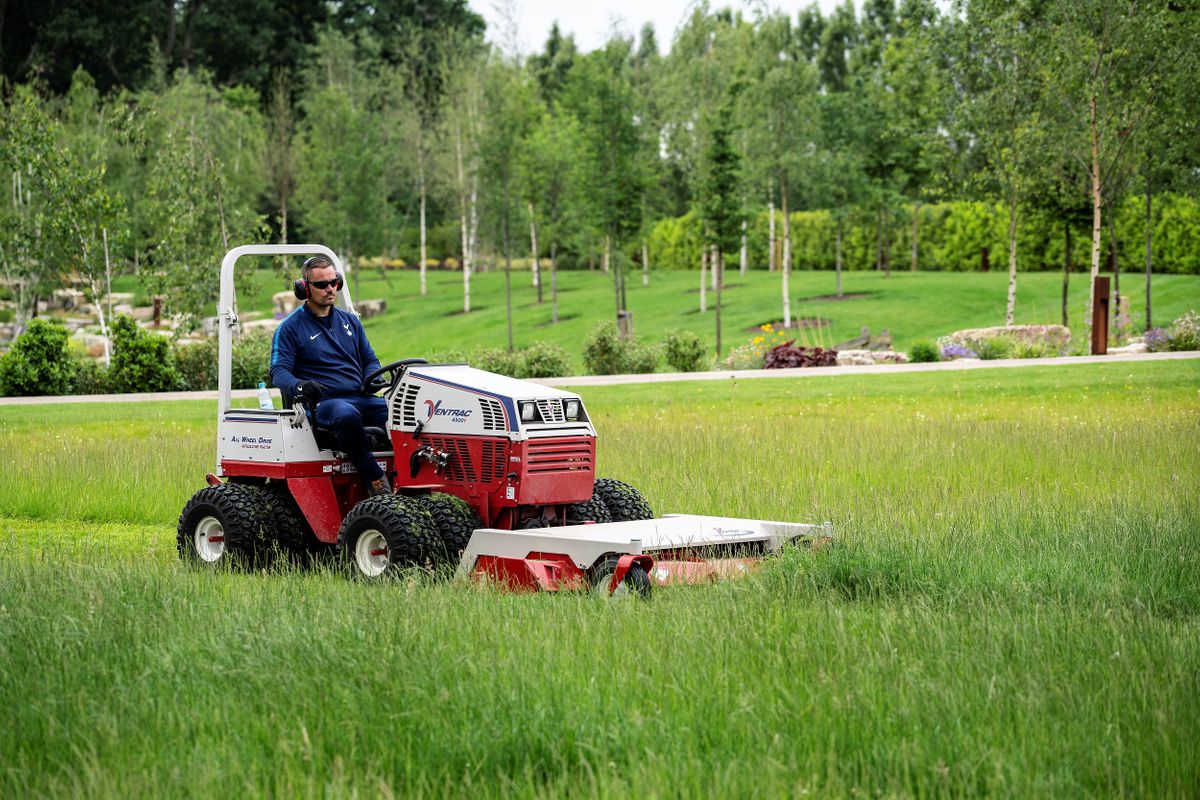 Price Turfcare is an established business with the UK and Ireland distribution rights for the Ventrac range of all-wheel-drive compact tractors with multiple accessories.
Visit Price Turfcare during SALTEX at Stand B124.
Here we speak to Peter Driver, Public Relations at Espace Vert / Price Turfcare Limited about exhibiting at SALTEX 2022 and what makes it such a special event.
What don't most people realise about the company?
That we have only been in business since 2017. We are still a young company, but have become an established brand in the UK groundscare sector in only six years. We are committed to our customers and being a dynamic organisation allows us to react swiftly and in a timely manner. Unlike many major manufacturers in our sector, we can deliver in less than eight weeks.
What are your best-selling products and why are they so popular?
Our best-selling product is the Ventrac 4520 all-terrain compact tractor with attachments of the customers' choice. We have eight different mowing decks for a variety of applications from fine turf to brash and bracken. On golf courses our most popular mowing deck is the Contour deck, which is ideal for mowing bunker surrounds, tee boxes and semi-rough, while groundscare contractors love the Tough Cut deck with its ability to knock down gorse, bracken, heather and small saplings – ideal for motorway embankments and any area which is cut only once or twice a year.
The popularity of our machine is two-fold; its sheer versatility – there are over 25 different attachments together with its ability to operate safely on slopes up to 30-degrees. No other ride-on machine in the UK is certificated to operate on 30-degree slopes.
How has the industry changed/evolved?
Health and safety has rightly changed our industry and made it a safer place to work. There is now a responsibility on employers to provide their employees with a safe place to carry out their tasks and the equipment to do it safely. Technology, especially battery powered equipment, is making a big impact, but some of the tasks required by this industry need a lot of power. This charge towards electric power may not be applicable to our sector; perhaps we should be exploring the huge potential of hydrogen to produce energy on a large-scale basis.
What are the biggest factors affecting the industry today?
Recruitment and retention: not just in groundscare, but in all aspects of commercial business. The attraction of higher wages, improved working conditions, better work-life balance are all contributing to staff losses. The lack of appreciation of what we do across the industry is appalling and the wages/salary reflect this. Increasing wages results in higher costs for the employer, which impacts on the profitability of contracts, so inevitably some contracts are priced out of the market. It's a vicious circle.
Also, the GMA and BIGGA must beat the drum for our industry and drive better working conditions for all. We are constantly perceived as 'grasscutters'; this must change to attract new blood into the sector. There has to be a drive for more respect for what we contribute. Imagine the furore if we returned to the playing surfaces of the 1970s. It's groundsman and greenkeepers who ensure that our sports facilities are the envy of the world.
What are you looking forward to at SALTEX this year?
Much the same as last year, which was the first opportunity since the Covid pandemic for the industry to convene under one roof. Meeting customers and prospective customers is why we attend. We have the opportunity to reach people we might not reach through other marketing activities; we always get several significant leads from our attendance. As a young business we are still introducing our products, so attendance is essential.
What can we expect from you at SALTEX?
The first opportunity for many people to see the NEW Ventrac 4520 compact tractor, which was launched a few months ago and is now being delivered to customers in the UK.
What products are you bringing to SALTEX – are there any launches happening?
The new Ventrac 4520 and several attachments that will make the lives of grounds men and women, easier and safer.
How would you describe SALTEX in 20 words?
THE meeting place for the groundscare industry where you can see the innovation of manufacturers and suppliers under one roof.