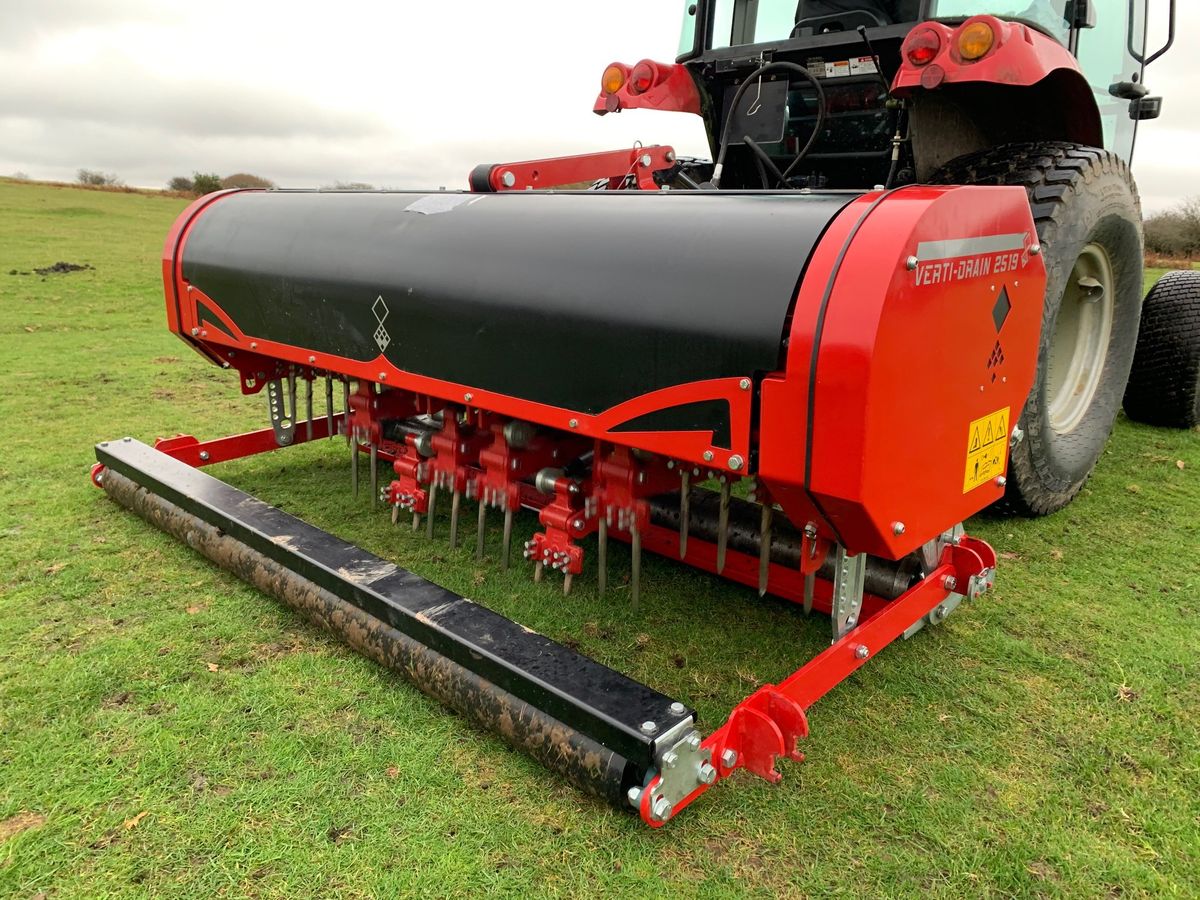 Redexim is back at SALTEX 2022 with a brand-new stand, the latest model of its best-selling product, the Verti-Drain and a competition. Nick Darking, sales manager at Redexim UK tells us about his thoughts on the industry, the factors affecting it and more.
Visit Redexim during SALTEX at Stand M080.
What don't most people realise about the company?
When most people think about Redexim they straight away think of the Verti-Drain, but perhaps what people don't realise is that we have a product portfolio much broader than just aeration equipment – spanning both natural and artificial turf maintenance.
What are your best-selling products and why are they so popular?
The above being said, our best-selling product remains our Verti-Drain! Our Verti-Drain is the original and remains a brand leader in the market, with the latest model the 2519 now setting the benchmark for high-speed machines.
How has the industry changed/evolved?
There has been a big increase over the last 10 years in the amount of educational opportunities available for new Grounds Managers and Greenkeepers to finesse their knowledge and skills which can only be a good thing.
What are the biggest factors affecting the industry today?
Currently this has to be supply chain issues and the impact of this on lead times. A storm of factors have contributed to the situation we all find today, not least COVID. Further challenges were then brought about by the recent drought.
What are you looking forward to at SALTEX this year?
This will be our first time exhibiting at SALTEX post-pandemic so we are very much looking forward to the great networking opportunities and the chance to re-engage with customers old and new.
What can we expect from you at SALTEX?
There will be lots of exciting things on stand M080 this year – starting with the stand itself which will be all new. We will of course be showcasing a range of products including the latest model of Verti-Drain and we will also be launching a new competition with the chance for somebody to win a fantastic prize. People will have to come along to find out more…!
Is sustainability an issue for you and if so, what are you doing to address these requirements?
I think as manufacturers we always have to be looking at what is going on in other areas of the market. For example, one big factor is the changing guidance and restrictions on certain chemicals which is leading to problems with things like disease and worm casts. We launched our 6m Top-Brush back in 2019 to meet market requirements for a sustainable solution to try and give Turf Managers the toolkit they need to overcome these issues.
How would you describe SALTEX in 20 words?
A great central location, providing a networking opportunity to engage with customers, dealers and wider industry all in one place.