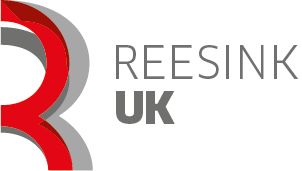 Based on core principles of innovation, quality, value and range, Reesink UK has built up a portfolio of leading brands and products. And through its four divisions – Reesink Turfcare, Reesink Agriculture, Reesink e-Vehicles and Reesink Hydro-Scapes – it delivers a comprehensive selection of products, together with practical solutions and extensive expertise to professionals in turfcare and groundscare, fleet management and agriculture and farming across the UK and Ireland.
Visit Reesink UK during SALTEX at Stand K080.
We hear from Alastair Rowell, managing director at Reesink UK, about what SALTEX 2022 means to the one of the UK's leading distributors.
What don't most people realise about the company?
Reesink is not just about Toro – we have a portfolio of leading brands, products and expert advice for a diverse range of sectors and customers.
What are your best-selling products and why are they so popular?
Our Toro machinery and irrigation lines are very popular in the turfcare sector. For agriculture, Farmtrac is usually the go-to brand and as for e-vehicles, Star EV is our best-seller.
How has the industry changed/evolved?
Since the pandemic, there has been a supply issue with machinery. Reesink has been open and honest about the subsequent challenges with lead-times on components and machinery and been proactive by offering longer finance agreements for customers.
What are the biggest factors affecting the industry today?
Longer lead-times for components. This affects the whole supply chain and has caused an increase in the cost of goods, and the lack of drivers and price of fuel has affected transportation.
What are you looking forward to at SALTEX this year?
Expanding our customer database and introducing them to our new and innovative products.
What can we expect from you at SALTEX?
There will be the latest and most popular innovations from all four of our divisions.
What products are you bringing to SALTEX – are there any launches happening?
We have two launches from Toro – the ProCore 648s aerator and the Toro UTX Workman passenger utility vehicle, plus Toro's Groundsmaster 3300 mower is back with its innovative flail attachment.
There's a selection of irrigation and water aeration solutions, the industry's first all-electric tractor, the Farmtrac FT25G, as well as TYM's compact utility tractor with AgriMetal blower. From Reesink e-Vehicles, there will be the electric Capella Work Machine with cargo box electric utility vehicle and KAASpeed's electric scooter.
Is sustainability an issue for you and if so, what are you doing to address these requirements?
It is such a focus for us we created a division to cater entirely to electric vehicles. We are the only distributor to provide the UK market with the only all-electric riding greensmower and the only all-electric tractor.
It is very important to us; as a company we focus on providing sustainable, environmentally friendly machinery alternatives that do not compromise on the quality of the work, while reducing our customer's carbon footprint. Our current offering includes products powered by propane, biodiesel and advanced batteries made more efficient by incorporating electronic fuel injection, hybrid and electric technologies.
How would you describe SALTEX in 20 words?
It's a great chance to show our range of products, meet customers and build relationships with other manufacturers.