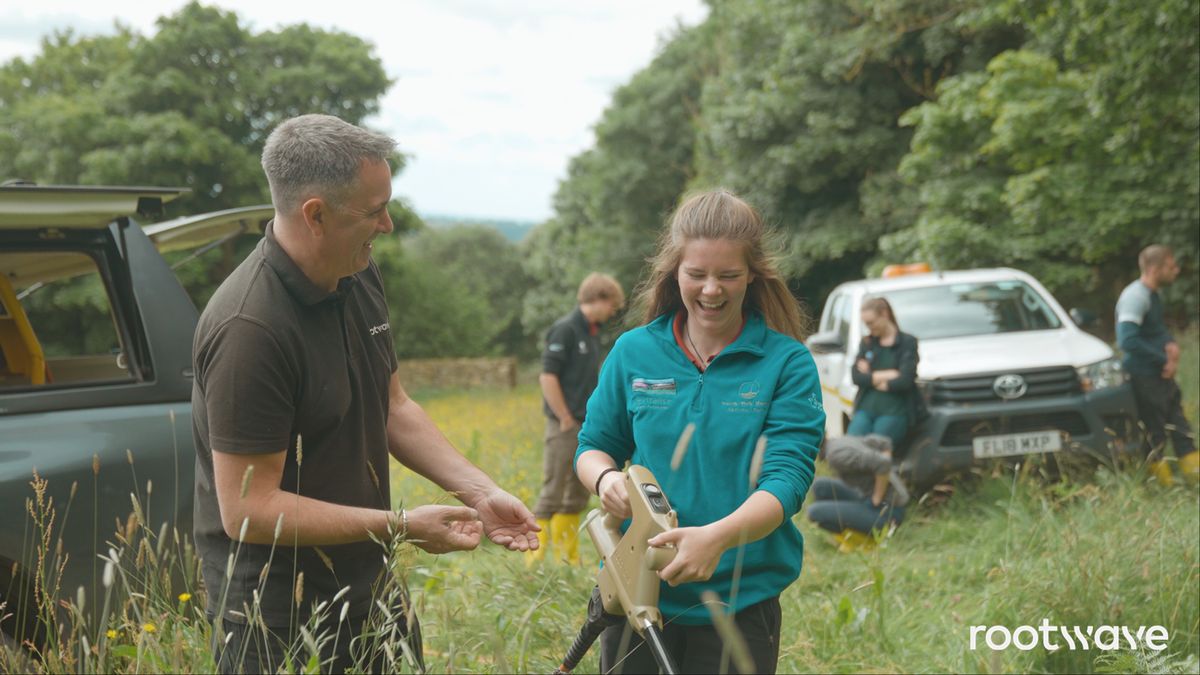 RootWave will be attending SALTEX 2022, ready to share its knowledge on the effectiveness of electric weed control. It will be bringing the award-winning hand weeder RootWave Pro, which provides targeted control of weeds in a way that does not touch nearby plants and wildlife.
Visit RootWave during SALTEX at Stand G041.
Stephen Jelley, Head of Sales at RootWave explains more.
What don't most people realise about the company?
Many people do not realise how effective electric weed control is at killing weeds and their roots. Electricity boils weeds from the root upwards, meaning that electrical weed control is the only non-chemical weed control option that works both above and below the soil.
What are your best-selling products and why are they so popular?
RootWave Pro is an award-winning professional hand weeder designed for large parks, gardens and estates – including road and rail networks and industrial use. It provides targeted control of weeds including invasive species such as Japanese Knotweed and Giant Hogweed because it quickly treats the weed, boiling it from the root upwards – customers report significantly less grow-back versus other methods.
How has the industry changed/evolved?
There is a serious drive to reduce chemical use in many areas of vegetation management. RootWave has been successful in helping companies and even whole industries move away from chemical use. In the Netherlands for example, where use of glyphosate is banned in public areas, several large weed control contractors have been getting excellent results with RootWave Pro. In the UK, companies such as TfL, and English Heritage, who have a desire to reduce chemical use, have been equally pleased with the product.
What are the biggest factors affecting the industry today?
When it comes to weed control, managing weeds efficiently, effectively and in a way that is safe for other plants, the public and the environment is key. RootWave Pro is efficient, affordable, mobile, and versatile. Contractors have found they can treat weeds, including invasives, all day on less than a single can of fuel. That includes clearing large areas of weeds, or moving around large, or multiple sites.
What are you looking forward to at SALTEX this year?
We are looking forward to meeting a range of businesses, hearing about their weed control needs, and learning how RootWave can help.
What can we expect from you at SALTEX?
A warm welcome and a chance to learn more about electrical weed control and how it works so well for our existing customers.
What products are you bringing to SALTEX – are there any launches happening?
Visitors to stand G041 will have a chance to see our award winning hand weeder RootWave Pro, and discuss with our team how it could be used to control weeds in their specific situation. We can offer demonstrations of RootWave Pro at sites anywhere in the country – companies can book on the stand.
Is sustainability an issue for you and if so, what are you doing to address these requirements?
RootWave kills weeds using electricity whilst protecting health and helping nature restore its soils, water and biodiversity. It can be used near water courses and environmentally sensitive areas. Because it is completely targeted, you only treat what you touch, leaving other plant, insect and wildlife to thrive.
How would you describe SALTEX in 20 words?
A great opportunity to meet the industry and learn about their needs and challenges.