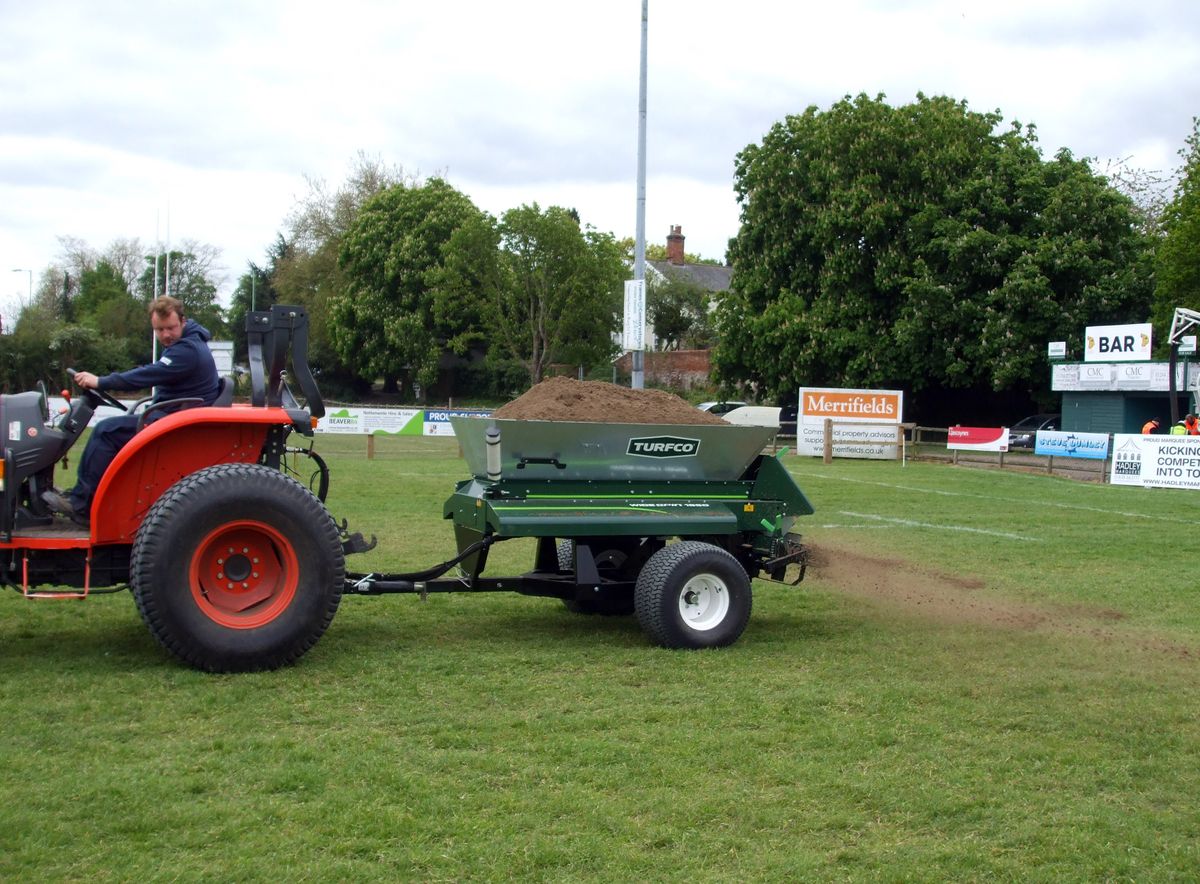 TOPSOIL is a business of British Sugar plc, a name synonymous with quality and professionalism in all its operations. It is the UK's largest supplier of quality topsoil products to the landscape and amenity industries.
Visit LANTRA during SALTEX at Stand F180.
We hear from Andy Spetch, National Manager at TOPSOIL/British Sugar plc on what they will be looking to achieve at SALTEX 2022.
What don't most people realise about the company?
That we produce topdressings as well as topsoil
What are your best-selling products and why are they so popular?
Landscape 20 – a multi-purpose topsoil‭, ‬ideal for landscaping and sports field construction projects‭. Continually developed over the past decade, this BS3882:2015‭ ‬compliant topsoil has become the most successful product of its type in the UK.
Sports&Turf is a blend of 90 percent medium to coarse sub angular sand with 10 percent British Sugar topsoil. It is ideal for use as a dressing on soil-based winter sports pitches, golf fairways, tees and tee construction.
Why are they so popular?
Three main reasons really - their consistency; the fact that they are fully analysed and thirdly that they give and sustain high levels of growth.
How has the industry changed/evolved?
There is more recognition that the environment is changing and that there is a need to conserve water and reduce the amount of chemical fertilisers we use.
What are the biggest factors affecting the industry today?
I think the four biggest factors are the changing climate; rates of pay; the need to get younger people in the industry and finally the looming recession and how it will negatively impact spending.
What are you looking forward to at SALTEX this year?
Meeting lots of friends and meeting and welcoming customers old and new on our stand.
What can we expect from you at SALTEX?
A warm welcome and an informative exhibition.
What products are you bringing to SALTEX – are there any launches happening?
We are featuring Sports & Turf and Landscape 20 on the stand. We have doubled the size this year so we can provide a clubhouse area where people can have a break and talk.
We have also asked the charity HighGround to join us on the stand to promote the great work they do for ex-service personnel. The charity helps service leavers, reservists and veterans to work out what military skills and experience they have, how they will map into the land-based sector and how to access the many opportunities it offers for employment and self-employment.
Is sustainability an issue for you and if so, what are you doing to address these requirements?
As a business British Sugar has been working very hard to have great sustainability credentials.
How would you describe SALTEX in 20 words?
The must attend exhibition for anyone in the grounds industry or wanting to get into the grounds industry. There is literally everything you need in place plus great free seminars.