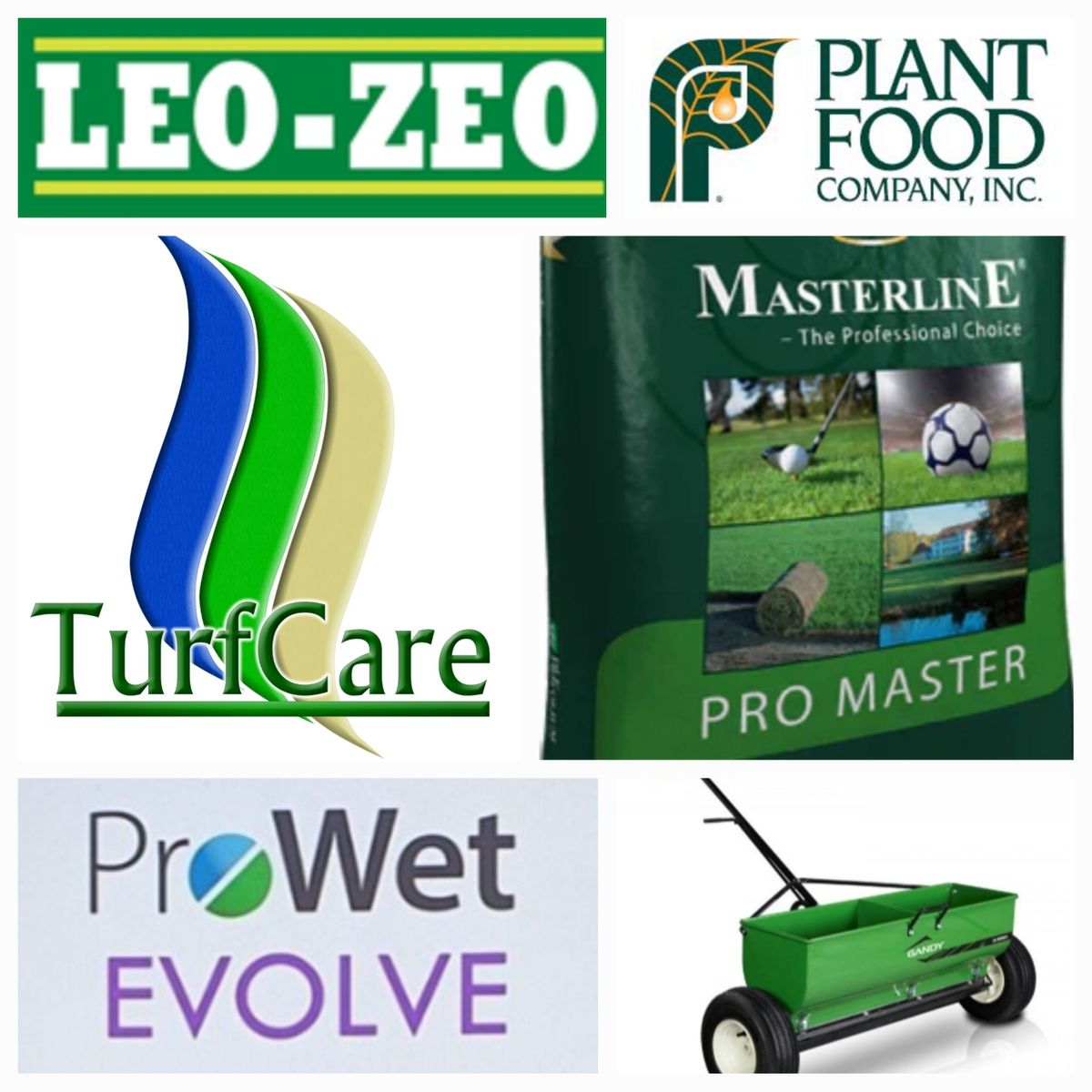 Turfcare is dedicated to helping its customers provide the best surfaces possible for its customers. Its long been at the forefront of leading technologies and actively promotes sustainability, better environmental practices and helps end users to plan for a future without having to reach for chemicals.
TurfCare is dedicated in helping its customers to produce the best surfaces possible. We have long been at the forefront of leading technologies and actively promote sustainability, better environmental practices and assist end users to plan for a future without having to reach for chemicals.
This is the TurfCare approach.
#TurfCare3PA #TurfCareCares
Scott Nightingale, Business Development Manager at the company tells us why SALTEX is the ideal exhibition for them.
What don't most people realise about the company?
TurfCare was set up approximately 30 years ago, but most people probably don't realise what we do and how we can help them. They don't know of our products, our technical ability, and our philosophy. In short, they don't realise how we can help them produce better surfaces, most likely costing less money and certainly being more sustainable and kinder on the environment.
What are your best-selling products and why are they so popular?
Our best-selling products are ProWet Evolve, The Plant Food Company portfolio, seed ranges from DLF and Tee2Green and Leo-Zeo soil amendment. These products are unique in both chemistry, design and technology, but most importantly, they work. Products like these from different suppliers which make the statement, 'not all products are designed equally' a true a true reflection of our business.
How has the industry changed/evolved?
The EU has legislated that from 2024 no pesticides will be regulated for golf course use; this is a very definitive statement. Since its inception, TurfCare have been at the forefront of leading technologies in this respect and we actively promote sustainability, better environmental practices and help end users to plan for a future without having to reach for chemicals. All of this comes with backing and research from industry leading experts with trial sites across the globe.
What are the biggest factors affecting the industry today?
Both the overuse and misuse of chemicals as well as synthetic fertilisers. Other, more pertinent factors affecting the industry at this point in time, would surely be issues with the labour market, rising costs in managing sports turf and unprecedented changes in climate on both a local and global scale.
What are you looking forward to at SALTEX this year?
Meeting with new/existing turfcare professionals and learning more about the challenges facing people in the industry. We will also be looking forward to spreading the 'TurfCare' message and promoting awareness of our core values.
What can we expect from you at SALTEX?
We will present a stand which contains information and samples from across our product portfolio. Team TurfCare, who will be present during GMA SALTEX, are all enthusiastic and engaging individuals who love to talk about turfgrass and to communicate our market leading products and the science behind them. We love to discuss all our success stories from the field, which we are incredibly proud of, and know that many new clients would also benefit greatly from tapping into TurfCare expertise and our unique product range which is sourced globally. We offer a different approach above and beyond anything which attendees may have been used to from other suppliers.
What products are you bringing to SALTEX – are there any launches happening?
We will be bringing our TurfCare 3PA, (3 Pronged Approach), and associated products to the show as well as our Gandy and Prize Lawn fertiliser/seed spreaders.
Is sustainability an issue for you and if so, what are you doing to address these requirements?
Yes, most definitely. We continue to build a product range that helps our customers become less dependent on pesticides and synthetic fertilisers and to manage their nutrient input and their water usage more carefully. We strive to follow our roots as we were early adopters to signals coming from sustainability and research professionals. We have created an approach which works in harmony and compliments the future direction of the industry to face the sustainability challenge.
How would you describe SALTEX in 20 words?
A meeting of the most important minds in our industry and a chance for everyone to learn and improve significantly.