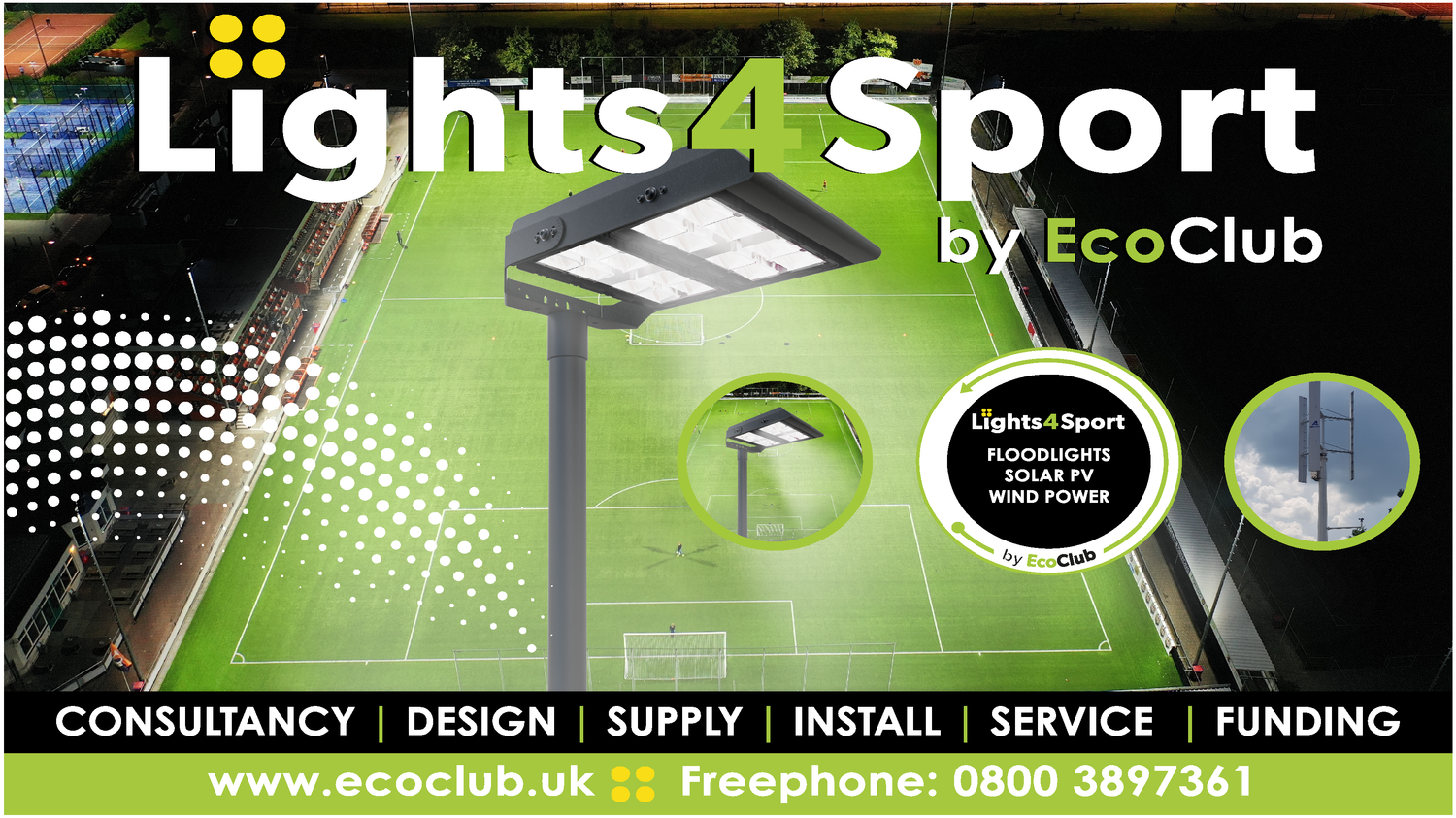 Since 2011 our team has designed, supplied and installed more than 150,000 LED retrofit and new build luminaires in the UK, with three national Lux Awards. As life-long sports enthusiasts, in 2018 we established our Lights4Sport division.
We are the exclusive UK and Irish agent for DCbright of Holland. Their class leading Dark Licht sports floodlight system can be found across European, and indeed global, sports facilities, airports, harbours and industry.
Dark Licht floodlights are designed to be Dark Sky compliant, that is no direct light emitted above the horizon and with precise light spill control that benefits both your neighbours and the local wildlife. Bat friendly warm temperature, typically<3,000K, lights are available to meet specific planning requirements.
In the UK, we have installed retrofit and new floodlights systems for soccer, athletics, hockey, rugby, tennis and bowls facilities.
Indoors, we offer a range of sport specific luminaires for precise lighting uniformity and glare control.