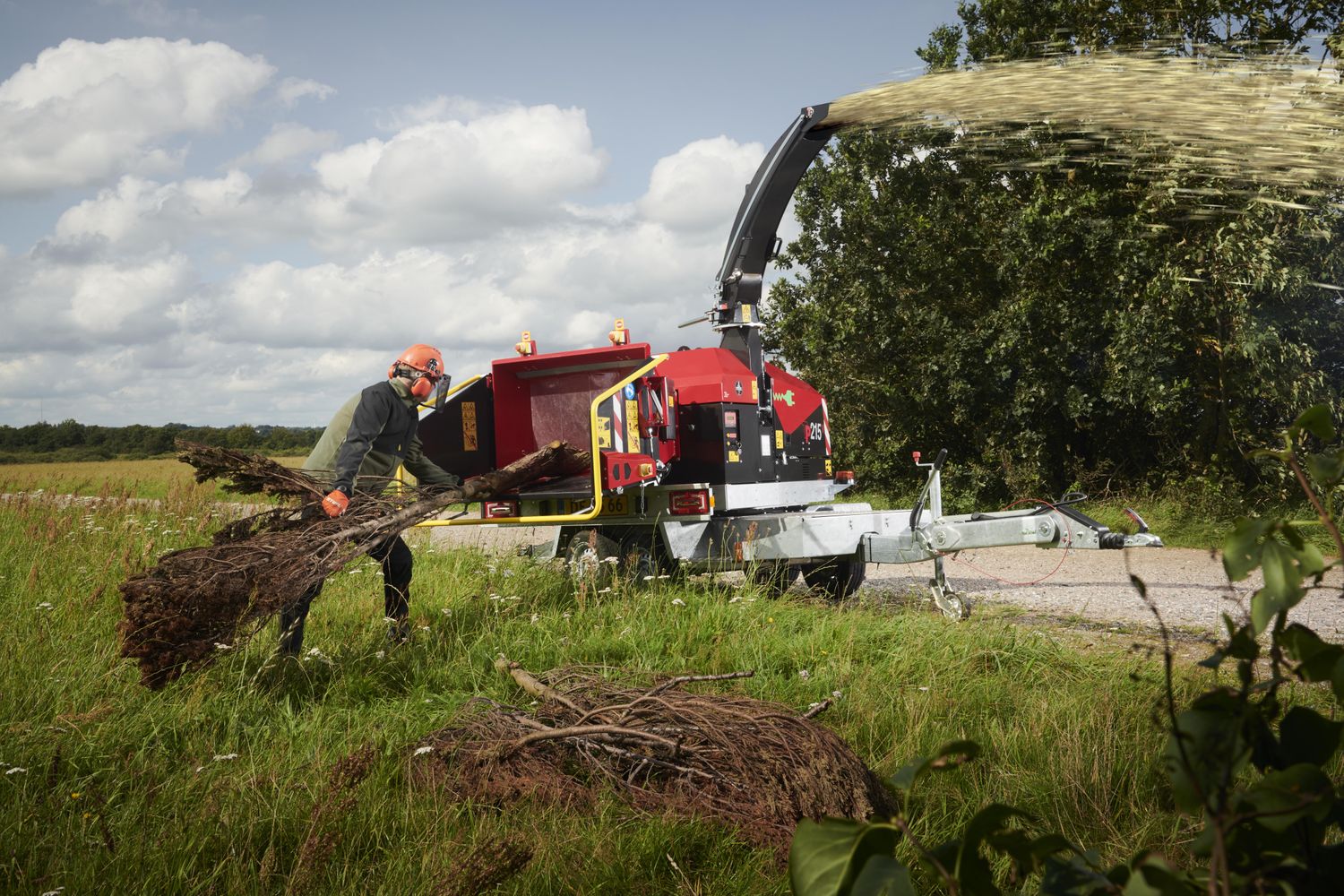 TP Wood Chippers are well-known for their extreme user-friendliness, robust design and high efficiency. They are designed to meet the strictest safety standards, to be eco-friendly and economical on fuel.
Linddana was the first company in the world to launch a mobile electric wood chipper in 2019. Now Linddana is introducing the world's toughest electric wood chipper.
Linddana has successfully designed, manufactured and sold its well-known brand of TP Wood Chippers since 1980, and today the company is a market leader. The Danish-owned company offers a strong selection of functional and reliable wood chippers for landscaping and biomass production.
Products
The world's toughest electric wood chipper The strongest infeed in the market: The unsurpassed infeed force is obtained in a combination two aggressive shark teeth feed rollers, a powerful spring and ...

Wood Chipper for Power Take-Off Now smaller tractors and compact tractors from 40 hp can manage a larger wood chipper. Gives very uniform wood chip and lower fuel consumption than the competition. TP ...
News
Linddana has expanded its tracked wood chipper programme to include wood chippers with manual control via a platform. The platform has increased safety with an integrated weight sensor for the chipper ...

The turntable technology comes from the big TP 215 Mobile and is a heavyweight. It increases the weight to 820 kg but also ensures that it can handle even the most challenging roads. If you want a fle ...