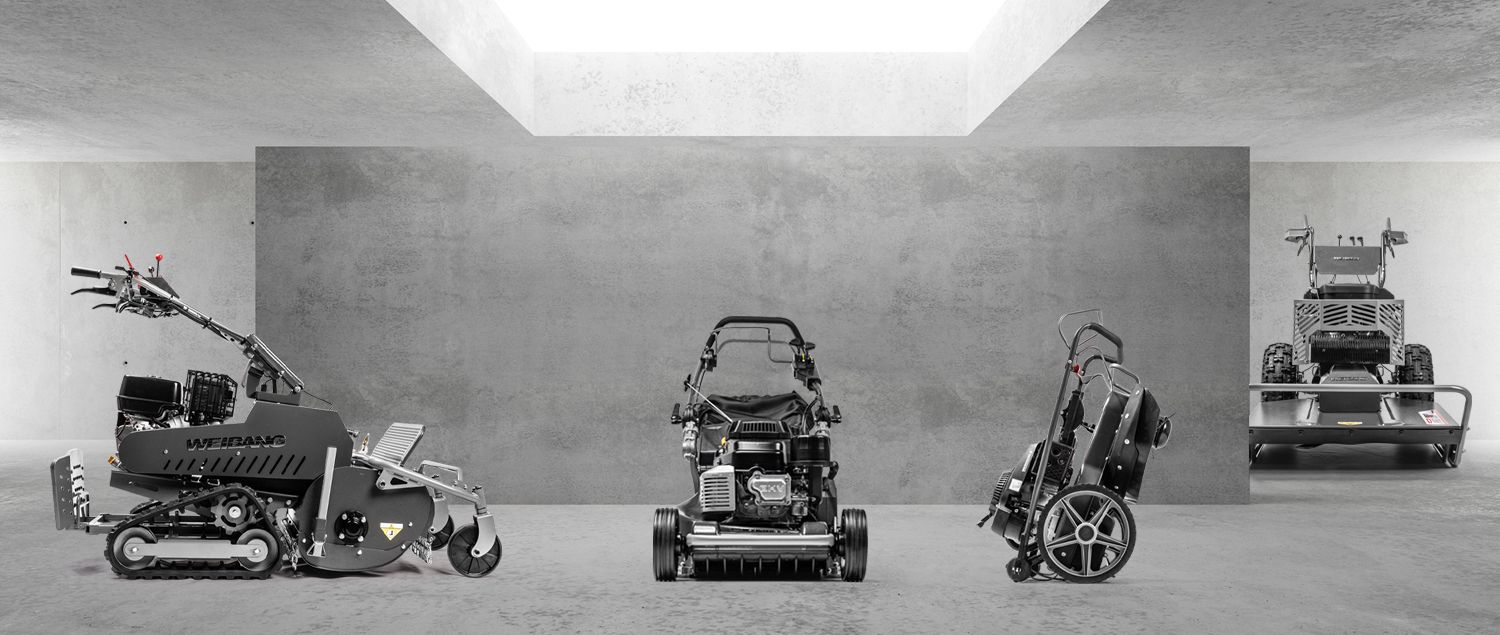 Maximum reliability and the highest level of performance, even in extreme conditions, this is the hallmark of Weibang machines. Every detail of a Weibang machine is designed to last, with heavy duty, professional quality components and the highest quality materials. A Weibang machine is designed to be a part of your life, for life.
"After 20 years our goal has never changed... To continually pursue the very highest quality, never compromise, and exceed our customers' expectations"
Designed for the UK
Weibang machines have been specifically designed for the UK, with the Legacy rear roller range being 100% designed by our UK team from the ground up, to meet the demands of the professional user. Due to the UK's unique weather conditions, each product has been engineered to perform at its optimum in all conditions.
Address
Weibang Garden Machines UK
Wincanton Business Park
Wincanton
Somerset
BA9 9RS
United Kingdom
Products
The Velocity Flail Mowers have the ability to reclaim any area thanks to the pivoting flail deck with 38 Y-shaped blades to cut and mulch grass, weeds, brush and more.

The Velocity Field & Brush Mowers are built to withstand the toughest conditions when cutting overgrown areas and rough land.