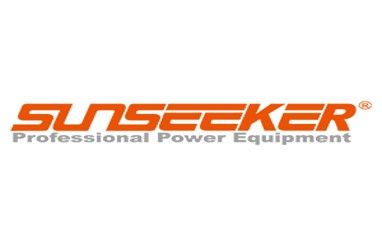 Zhejiang Sunseeker Industrial Co Ltd
Hall: 1 Stand: L057
| Landscaping Materials
| Machinery
| Turf
Sunseeker is a premier company specializing in the production of robotic mowers and cordless garden tools. Our range of products includes innovative solutions like boundary wire and boundary wire-free options for robotic mowers. As a pioneer in the industry, our advanced robotic mowers are sure to impress you with their cutting-edge technology and exceptional performance.

Our 60V commercial and residential range stands out for its durability, balance, and remarkable comfort, making it an ideal choice for extended usage in various settings. Whether you are a professional landscaper or a homeowner, Sunseeker's cordless garden tools are designed to meet your needs and deliver outstanding results.

As an exhibitor at SALTEX 2023, we are excited to showcase our latest and finest offerings to the industry. With Sunseeker, you can expect unmatched quality, reliability, and cutting-edge innovation in every product we create. Join us at SALTEX 2023 to witness the future of lawn care and gardening technology.
Address
988, Jinde Road, Jiangdong Industrial Park
Yongkang City
Zhejiang
321000
United Kingdom