19 May 2023
Exhibitor Demand Fuels Growth of SALTEX 2023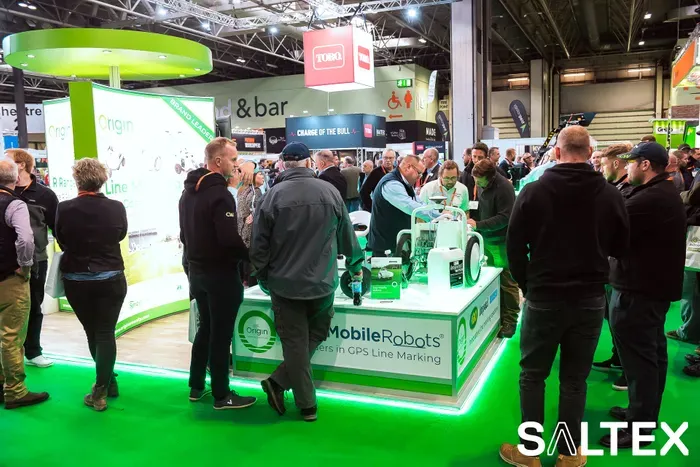 SALTEX is on track to have one of its biggest years yet as exhibitor demand sees the floor plan for 2023 increase by 20 percent to accommodate bookings.
Show organisers at the Grounds Management Association have confirmed early bird bookings are up ten percent from the 2022 show and there's a 12 percent increase in exhibitor numbers with 6000 sqm of hall space already sold.
Sarah Cunningham, director of commercial and events at the Grounds Management Association, who has been joined on the sales team by Jill Rodham, comments: "Thanks to the early interest in the show the footprint has been increased by 3000 sqm to accommodate the extra demand for space from exhibitors, making it 20 percent bigger than the 2022 show. And plans are well underway for this year's event with visitor registration due to open in early June."
So, what does Sarah contribute this early success to? "That's down to our incredible exhibitors. Those who are returning year after year thanks to continued success in previous years and an influx of new exhibitors who are keen to see what sales success SALTEX can bring them."
New to the show are Asecos Limited, BigChange, EGHOLM A/S, FJ Dynamics, Grundfos Pumps Ltd, Hopespare Limited, Hubscape, QCR, Syngenta UK Ltd and Watermatic Ltd. New World Sports and Trafalgar Cleaning Equipment were last at the show in 2019 and 2017 respectively and are coming back in 2023.
A successful early bird signing period has also led to big industry names returning to SALTEX including Baroness, Dennis and Sisis, Husqvarna, ICL, Kubota, Ransomes, Reesink UK, Toro and Weibang amongst many others.
Sarah continues: "The 2022 show confirmed the confidence visitors and exhibitors have in SALTEX - it's an event worth their time to attend. Deals happen, learning takes place and networking is enjoyed, all in a place conveniently located for most of the country. To be in the 77th year of a show and still commanding this level of commitment from the sectors we represent, is proof that the show is as relevant now as it ever was.
"I think people appreciate this is a show which contributes significantly to the growth and success of the industry. SALTEX and the Grounds Management Association work hand in hand – SALTEX is powered by the GMA and in turn SALTEX feeds into the GMA's extensive work in supporting, and raising the profile of, the groundscare industry in all its guises."
The show takes place at Birmingham NEC on 1-2 November 2023. Exhibitors wishing to secure their place at Europe's largest free sports turf, amenities, and landscaping trade exhibition, should contact GMA Sales Manager, Jill Rodham at jrodham@thegma.org.uk or 07754 552405.