24 Oct 2023
SALTEX Exhibitors Ready With One Week Until Showtime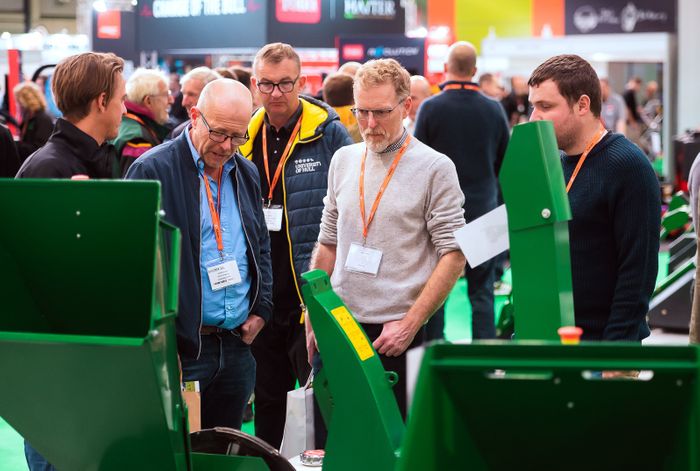 Exhibitors are getting ready with just one week to go until SALTEX.
Visitors are guaranteed that a trip to the exhibition in Birmingham will introduce them to all the new additions and advancements in the industry including the latest cutting-edge electric machinery launches from leading suppliers.
Here's a snapshot of what visitors can expect from some of the 400 brands in three halls, across two days, at one location.
For Kubota, SALTEX will provide the European launch platform for the next addition to its eco-friendly line-up, tightly under wraps until the show. And from EGO Power Plus, an exclusive viewing of its new-look PRO X range, set to launch in 2024, featuring what it classifies as a 'trailblazing battery' with charging technology specifically designed for professional and local authorities.
Reesink UK has chosen SALTEX to debut the industry's first all-electric outfront rotary mower from Toro. The battery-powered Groundsmaster e3200 is joined by the Toro Workman MDX Lithium, also launching at the show.
Alastair Rowell, managing director of Reesink UK, says: "We're delighted to introduce the latest electric technology to groundscare at SALTEX. Battery power is an integral part of the industry's future and these are two crucial launches from Toro for the market."
Kress will also be showcasing its new line of commercial-grade outdoor power equipment and revolutionary commercial 8-minute Cybersystem battery platform engineered to have the fastest re-charge of any commercial battery system. While Infinicut and its technical team will be on hand to demonstrate the newest additions to its innovative InfiniApp, including its new fleet management feature.
New machinery isn't the only thing visitors can expect a preview of at SALTEX this year. Green Best will be unveiling new turf management products with its latest organo-mineral fertilisers developed for its Velvit range.
Concluding Geoff Webb, CEO of the GMA, organisers of SALTEX, says: "Getting up close and personal with the latest innovations on the market from our exhibitors is one of the many reasons visitors come to SALTEX year on year. Hearing from industry-leading experts about the latest developments in our Learning LIVE programme, receiving guidance on funding from the National Governing Bodies in attendance, or networking with some of the greatest in the business, are just a few of the others."
There are plenty more exhibitors both new and returning to SALTEX to showcase the latest additions and advancements in their line-ups. Don't pass up the opportunity to see them, register now for Europe's largest and leading sports turf, amenities, and landscaping trade exhibition at Birmingham NEC on 1-2 November 2023 at: https://bit.ly/456l0dA