06 Jul 2023
Wealth of opportunities to 'Boost your game' at Saltex 2023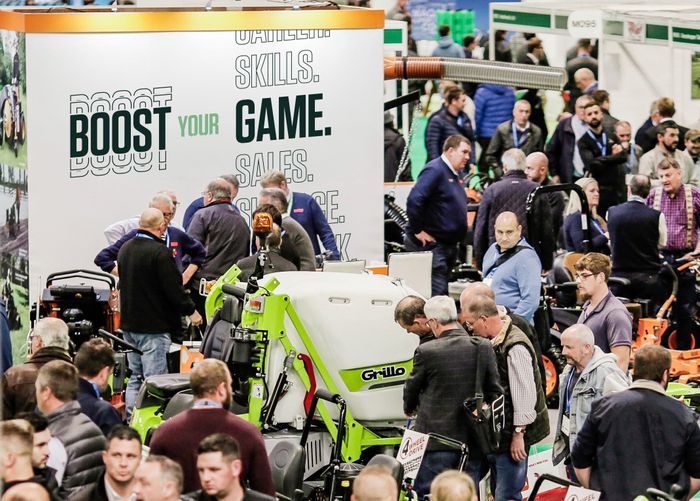 With the climate and economy throwing more challenges than ever before at today's groundscare professionals, SALTEX is responding with an unmissable mix of learning and networking opportunities, education, and exhibition, all in one place over two days.
SALTEX is carefully curated to deliver all the tools needed to meet the changing face of groundscare and help create, support, and ensure a thriving industry - and this year's theme of 'Boost your Game' covers the key tools of the trade for today's grounds staff including knowledge, career, skills, sales, surface, and network.
Visitors will be able to boost their knowledge of all things turf with the industry's leading experts and experienced groundscare professionals covering the burning topics of the industry in the Learning LIVE seminar programme.
They can boost their career with unrivalled opportunities to network, earn CPD points and speak to experts offering career advice, as well as boosting their skills by getting hands-on with machinery.
Boosting sales is easier when over 60 percent of visitors have a role in the purchasing decision-making as is boosting their network with attendees coming from all backgrounds and levels of groundscare including elite sports, estates and landscaping, parks, playgrounds, and educational settings.
Pitch Advisory Service advisors and representatives from the National-Governing Bodies will be on hand to offer free technical advice on maintaining all playing surfaces, as well guidance on accessing funding and ways to upskill through the Grounds Management Framework. SALTEX provides access to everything visitors need to boost their surfaces.
Jen Carter, head of communications, says: "The theme of this year's show highlights the many opportunities visitors will have to come away better connected and with more expertise than they arrived with. Such an approach ensures visitors and exhibitors continue to be at the forefront of groundscare around the world.
"Registration in the first few weeks since opening is the highest it's ever been, and we recommend registering now, if you haven't already to ensure a spot at our 77th show."
SALTEX takes place at Birmingham NEC on 1-2 November 2023. To guarantee a ticket to Europe's largest and leading sports turf, amenities, and landscaping trade exhibition, register now by clicking here.