09 Sep 2022
Learn How to Create the Best Surfaces at SALTEX Learning LIVE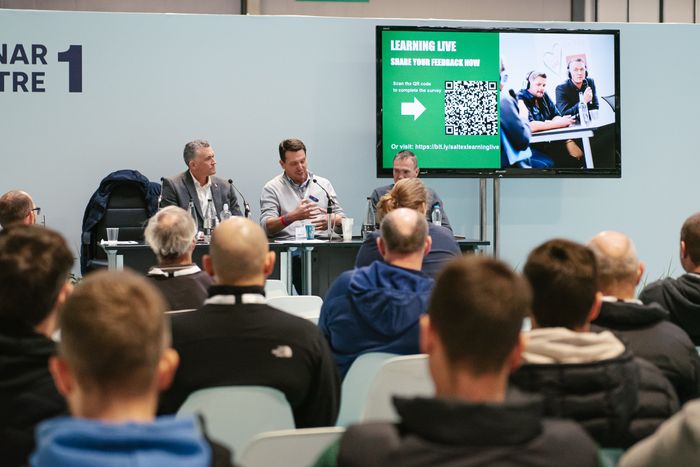 The Grounds Management Association (GMA) has revealed a spectacular seminar lineup as part of the SALTEX 2022 Learning LIVE Programme designed to help grounds people to create the best playing surfaces across a range of sports and settings.
Following on from the Lionness' success in the Euros, and with the Rugby League World Cup and the first ever winter Football World Cup coming up, what better time to find out how the surfaces that make such events possible are created.
There's something for most sports surfaces from some of the best in the business. For rugby, Catherine Hall (Premiership Rugby), Dr David James (Labosport) and Dan Prest (GMA) talk about raising Premiership Rugby pitch standards. For cricket, Gary Barwell (Edgbaston Stadium), Karl McDermott (Lord's) and Steve Birks (Nottinghamshire CCC) discuss how new cricket formats impact on the modern-day grounds manager. Tennis is covered off by Neil Stubley (Wimbledon) who presents the All England Tennis and Croquet Club's court expansion project.
But all top level surfaces start somewhere – at grassroots level – and Rob Sullivan presents the Football Foundation's strategic ambitions to improve grass pitch quality and Chris Smith tackles the funding process to improve pitches. Perhaps there's a role for hybrid pitches in the community – Dr Richard Earl (TGMS) reveals data findings from the Sport England hybrid pitch pilot for community use in London's Regents Park.
Those in the education sector will no doubt be interested to hear how Whitgift School's recent hybrid pitch installation was the first in the independent school sector and panelists Daniel Ratling (Whitgift School), Dr Richard Earl (TGMS) and D James Welsh (Whitehorse Contractors) session look at the rationale, the design/planning process, the construction, the project outcomes and the ongoing maintenance and renovation of the project.
Geoff Webb, CEO of the GMA, says: "So many visitors to SALTEX work in grounds maintenance and this series of seminars provides relevant, invaluable information whatever the playing surface they work on from speakers and panelists with a wealth of experience and solutions to real-time projects. Anybody wanting to stay ahead of the game in the grounds care industry will benefit from the learning and connections they can make whilst at SALTEX. We are grateful to all those industry experts and leaders that are taking time out to speak at Learning LIVE and support those working hard across the industry to make sport possible across the UK."
The SALTEX 2022 Learning LIVE schedule this year has been extended to over 30 sessions, they are free to attend across the two days of the show on 2-3 November and contribute to CPD-accreditation. More information can be found on the event's website at www.saltex.org.uk/learning-live.