31 Jul 2023
SALTEX on Track to Have Biggest Year Yet Thanks to Exhibitor Support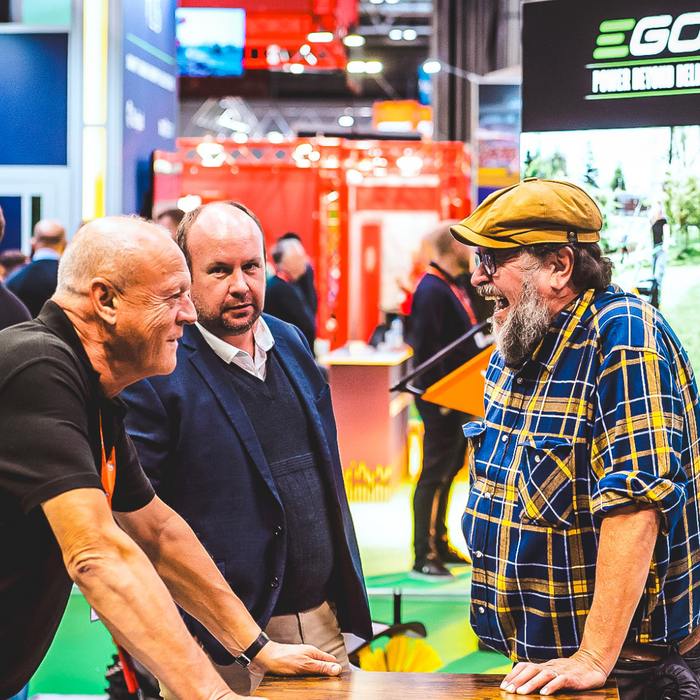 With over 80 percent of floor space taken at SALTEX 2023, and available space up by 20 percent compared to the 2022 show, visitors can be sure of two things this year: more exhibitors in one place than ever before and one of SALTEX's biggest shows yet.
Sarah Cunningham, director of commercial and events at the Grounds Management Association, SALTEX event organisers, says: "Exhibitors are the heart of any show and SALTEX has always attracted a good mix of new and returning, young and established, small and big companies.
"The reason for that is, they know the visitors will come. And yes, the quantity will be there as it always is, over 8000 visitors last year, but the quality is too. Research has proved that the decision makers attend."
Two of the latest signings are new and while welcoming new exhibitors to the show line-up is always exciting, it's especially so when that exhibitor is from overseas. Joining over 20 international exhibitors already signed up to the show, Grupo Sanz is a Spanish-based power tool distributor who has identified SALTEX as the key exhibition to put its range in front of UK customers.
Sarah continues: "When an exhibitor is from overseas it shows how word of mouth about the benefits for exhibiting at and attending SALTEX travels. But not just that, it neatly places new and interesting products and brands from across Europe in front of the visitor."
Also on board for the first time is Monty Miracle, who sells the patented cleaning product unlocking how outdoor spaces are cleaned in just minutes.
There are many brands returning, as expected from the success of the early-bird bookings – companies such as Reesink UK for example, who booked one of the largest stand spaces for 2023 following its success at the 2022 show.
Husqvarna will also be back and Jonathan Snowball, head of professional sales, marketing and services, had this to say about the repeat booking: "Husqvarna is very pleased to once again be exhibiting at SALTEX, an event we look forward to each year to connect with our
customers and meet new people looking for new technologies to support their business. This year we will be showcasing our robotic solutions for sports turf and facilities. We also have new battery machinery with sophisticated charging solutions."
For Syngenta, SALTEX provides the perfect platform to show its innovative solutions and the practical techniques to get the best performance from integrated management strategies, says Sarah Hughes, UK business manager: "SALTEX 2023 will see the first event launch of a new integrated insecticide and biological control total approach for leatherjacket and chafer grub soil pests.
"Visitors to the Syngenta stand can get a unique detailed understanding of how the products work together from technical specialists and researchers, along with the optimum way to put together more effective and reliable control strategies to counter one of the most complex challenges for turf and landscape management." The event will also see more of the exciting Syngenta R&D biologicals and products designed for tree care and landscape management, on show for the first time in the UK.
The success of an exhibition can largely be determined by the quantity and quality of the exhibitors who attend, and with those parameters, SALTEX 2023 is a success already.
SALTEX takes place at Birmingham NEC on 1-2 November 2023. To guarantee a ticket to Europe's largest and leading sports turf, amenities, and landscaping trade exhibition, register now by clicking here.