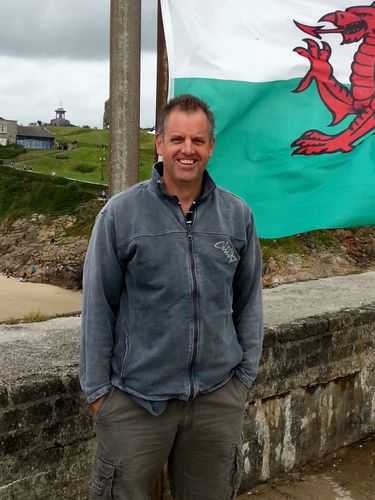 Huw Richards
Water for Tomorrow Project Manager & Integrated Environment Planning Team Leader
,
The Environment Agency
Huw has worked for the Environment Agency for 18 years, following 10 years as a Barrister's Clerk in London.
Huw started his career at the Environment Agency surveying East Anglia's rivers, assessing, and reporting on the status of the fish populations. He then became the Water Framework Directive Co-ordinator for East Anglia, consulting with internal teams on investigation requirements and developing measures for the River Basin Management Plans.
A desire to work out in the environment and deliver physical improvements led to Huw becoming Catchment Co-ordinator for Suffolk, where he delivered numerous river restoration projects working with partners and volunteer groups.
In 2017, Huw became Team Leader of the Integrated Environment Planning team, based in Ipswich. This team is responsible for numerous complex and strategic workstreams including abstraction licensing, water quality permits, water company planning, growth plans and river basin management plans.
Since April 2021, Huw has been the Environment Agency Project Manager for the Interreg funded https://water-for-tomorrow.com/ project working with the Rivers Trust, Water Resources East and French partners. This project has developed innovative, decision-making support systems and engagement products to enable more responsive short-term planning and improved long term planning in five pilot catchments.