New! The world's toughest electric wood chipper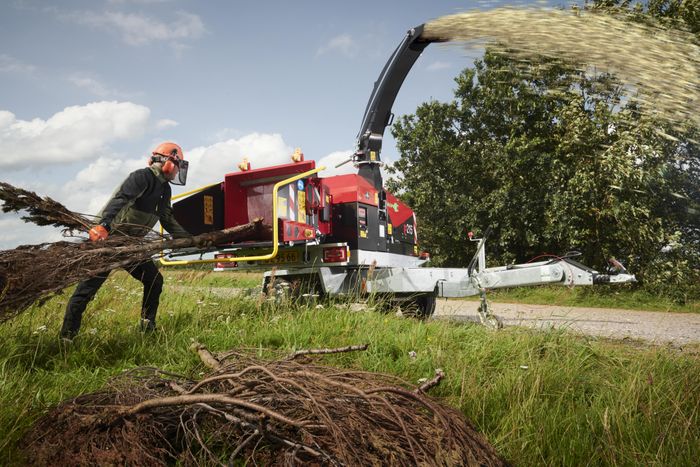 Linddana was the first company in the world to launch a mobile electric wood chipper in 2019. TP 175 Mobil ZE is in demand by municipalities, rental companies and contractors looking for a green profile. In parallel with this, there has been demand and a desire for us to offer a bigger wood chipper for municipalities and contractors. etc.
Linddana has therefore converted our existing TP 215 with its many features and the strong quality concept into one of the market's toughest electric chippers. TP 215 Mobil ZE is modular and is marketed both with and without a turntable, like our diesel version.
Battery capacity is 44 KWh. The engine has three performance settings; and can deliver 25 KW in eco mode, 29 KW in standard and 33 KW in boost mode.
The three capacity settings allow a lot of KW to be used when necessary, while also optimising battery run times.
The battery is a Lithium ion battery with a guaranteed five year service life and a minimum of 2,500 charges.
TP 215 ZE comes with a height-adjustable outlet pipe, is simple and efficient to operate with TP Pilot+ and offers, among other things, an auto-reverse function.
The wood chipper has a strong construction using lots of steel, is functional and therefore long-lasting.
For more information, please contact:
Hans Anker Holm
CEO
Dir./mobile +45 25 536 536
E-mail hah@linddana.com