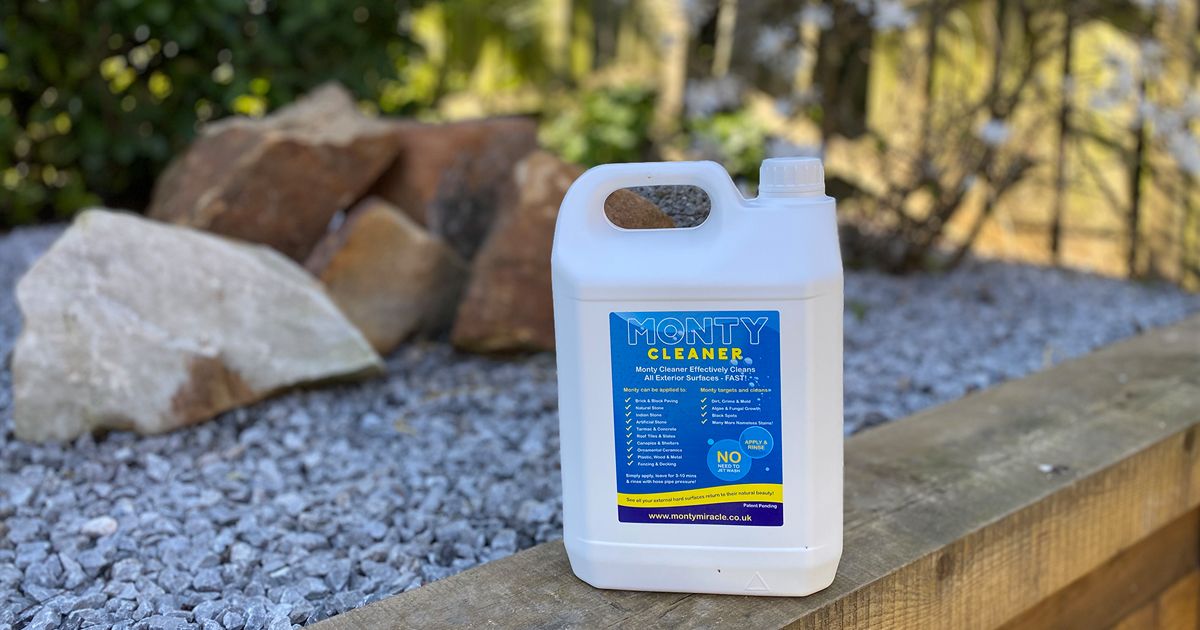 It's about time, when you need surfaces cleaning effectively and FAST!
Monty Miracle is a revolutionary outdoor hard surface cleaner that removes all forms of organic staining - Algae, Moss, Black Spot and more, on paths, paving, fences, buildings.
Apply, leave for 10 minutes, rinse away, no scrubbing, no jetwashing.
Cleans, cleanses and sanitises to slow down re-growth.