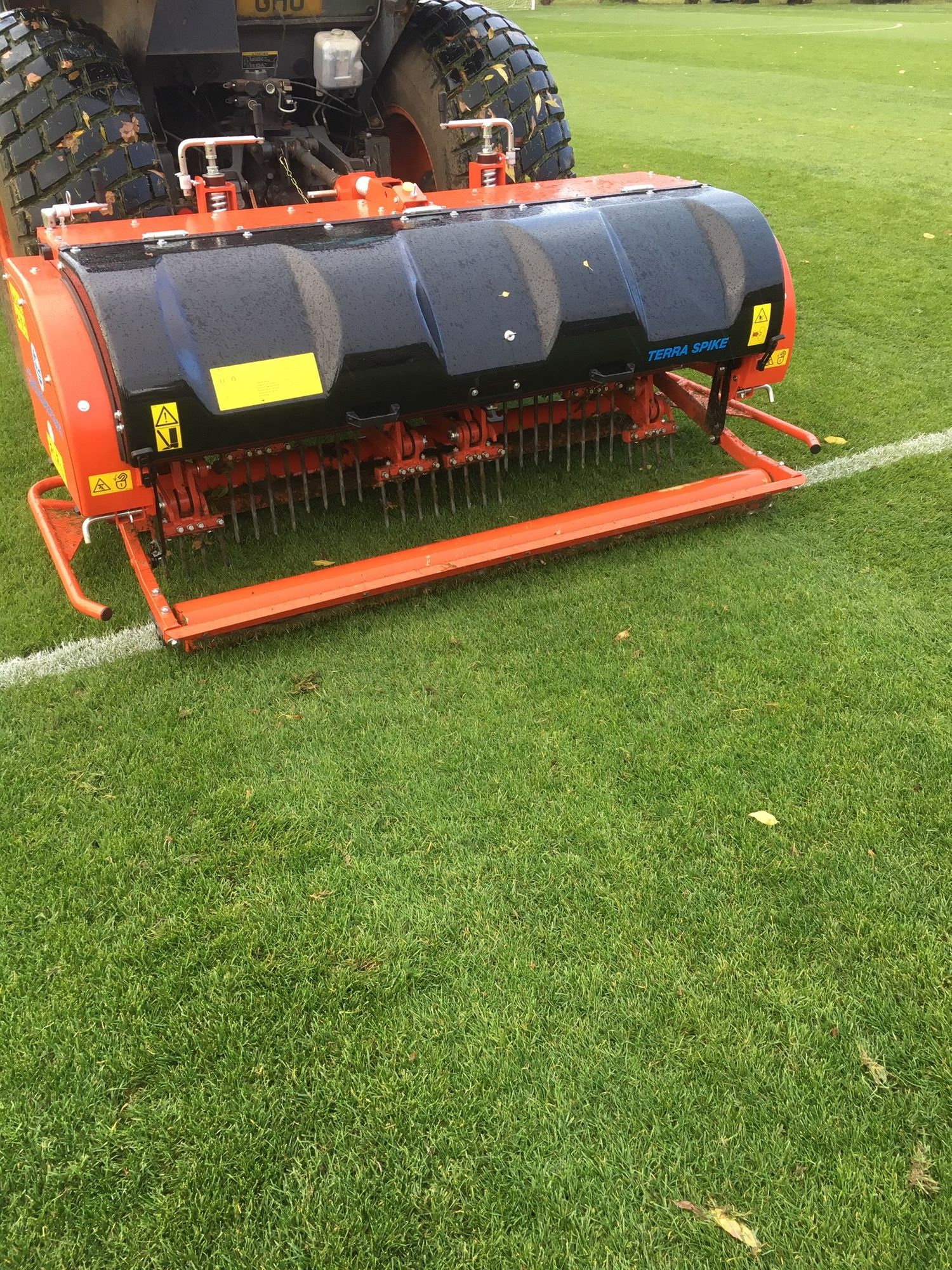 Wiedenmann UK brings versatility
Wiedenmann UK's Saltex offering embraces the current need to be flexible. Grounds teams and contractors seek multi-tasking machines all year-round.
Known for Terra Spike deep aerators, clients can choose from 11 - the super light SL (210mm) to the extra deep XP (400mm) and everything in between.
Wiedenmann's Super 500 and Super 600 have endless uses. Leaf sweeping and collecting can be done quickly and efficiently, vacuum packed into tanks (2500 and 4500 litres). In different modes they can flail mow, fraise mow, sweep and scarify and have a 2.1m high dump.
Consider the Terra Rake or Terra Brush, both equally vital for surface conditioning and presentation, and extendable width options.
Look out, too, for the Maredo range, sold via your Wiedenmann UK dealer. The across-all-areas Maredo Wiedenmann STrac 700 system with its revolutionary pedestrian power-unit supports scarifying, aeration, seeding and fraise mowing with six tool attachments.
Address
West Yonderton
Walkinshaw Road
Renfrew
Please select...
PA4 9LP
United Kingdom
Products
The Wiedenmann/ Maredo STrac 700 is the ultimate pedestrian power system for difficult to reach areas. Now, three more  maintenance tasks have got easier with the release of three new cassettes.

An All-Electric tool carrier, equivalent to a 30 hp tractor, has started a demo tour of  Wiedenmann UK dealers across Britain and Ireland